Crab Menu

22 Apr 2011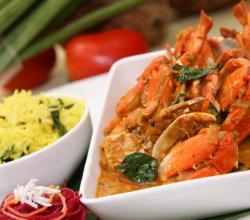 A crab menu is sure to contain dishes that wil seem simply divine to a seafood lover. Crabs are wild, abundant in most water bodies and when freshly cooked are a delicacy to rival lobster. . Thinking about the various ways you can make that crab menu really stand out? read on for the most delicious dishes you can dish out.
King Crab Legs
King crab legs is an appetizing meal, you can enhance it further by making some interesting side dishes with it. Eating king crabs legs is a very engaging process that that can get a little messy, for the table and for your guests. Serve side dishes that will not distract from the crab legs and will flatter the hands-on aspect of the meal and the distinctive flavors of the meat.
Steamed Crabs
Steaming your crabs is the easiest way of cooking crabs and allows the real taste of the meat to come through. Pour some water into a seafood boiler. Place a small cup or something in the bottom of the boiler to hold the basket clear of the boiling water. Immerse the live crabs in the basket, one layer at a time, generously seasoning them as each layer is added. Put the laden basket into the pot and cover. Steam hard then decrease heat to low and allow soaking of the spices. The longer it sits the spicier.
Grilled Crab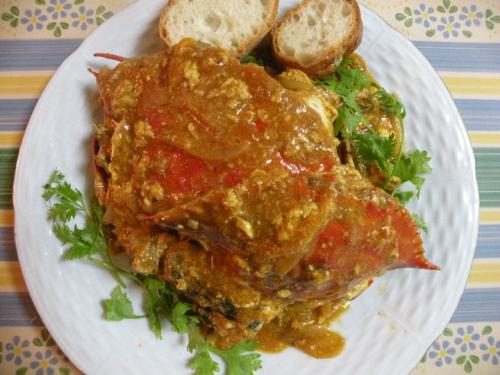 A less familiar method of cooking crabs is grilling. A charcoal grill can efficiently cook crabs and impart the meat with the flavor of the charcoal. You must euthanize the crab first to get him to lie still on the fire. Clout through the "chin" area on the bottom side of the crab with an ice pick and twist it around. Nest the crabs' pinchers and legs to their body and rest them on the grill. Cook over the burning coals until the shell turns scarlet and the leg tips begin to sear. The meat steams in its own juices inside the shell.
A favorite with everybody, this dish will more appreciated in a crab menu if it is accompanied with an appetizing dip. Some people have a preference for plain tartar sauce or cocktail sauce to dip their crab cakes in, but you can also use ketchup, horseradish sauce or hollandaise sauce. Fresh asparagus, biscuits and potato salad and corn on the cob are popular side dishes to serve with this recipe.

Enjoy these crab menu ideas. Don't let this crab menu slow you down with your creativeness in the kitchen. Experiment with  spices and seasonings and you could even come up with your own innovative creation.
Image credits– ifood.tv
Crab Menu