Quick And Healthy Breakfast Ideas
21 Apr 2011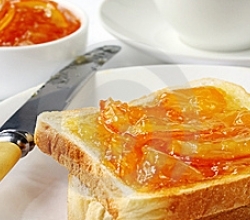 If you regularly miss breakfast in a hurry, then these quick and healthy breakfast ideas will come handy to you. Breakfast being the most important meal of the day, one should not miss it by any chance. When you are aware of an array of easy healthy breakfast ideas, you are never going to miss the breakfast again.
5 Quick and Healthy Breakfast Ideas
Muffin
If you love baking then muffins are going to be quick as well as healthy breakfast choices for you. Over the weekend, bake a bunch of muffins with variety of combinations. Enjoy them throughout the working days. When you prepare muffins by your own, you can use any of the healthy and favorite ingredients for the project. But, even otherwise you can buy pack of freshly baked muffins from the local bakery shop. 
Fruits
Buy sufficient quantity of fruits, when you go for the weekly grocery shopping to stock up in refrigerator for the coming week. Fresh fruits can also be collected on your way to work from any local fruit shop. While selecting the fruits, give priority to the seasonal ones, just because the seasonal fruits are packed with best of nutrients. Pick any one or more fruits while you are on the move for work and enjoy a quick and healthy breakfast.
Bagels & Toasts
Whole wheat bagels and toasts are ideal options for quick and healthy breakfast ideas. These are also among the easy breakfast choices. Simply toast the bagel or bread in your toaster and spread low-fat cheese spread or low-sugar fruit jam on them. The whole wheat grain offers plenty of nutrition for the day, along with the fresh fruit jam or low-fat spreads.
Yogurt
Yogurt is another smart choice for your breakfast during the weekdays. Stock up yogurts in a variety of flavors and enjoy throughout the week. You can also prepare homemade yogurt and add fresh fruits to it to enhance the flavor and taste. Homemade yogurt is much healthier than store bought ones, as these are sugar-free and free of chemical.
Granola
Granola bars are readily available in the grocery stores. These are full of essential nutrients and can be considered as easy and healthy breakfast ideas. Healthy granola bars can be prepared at home too. With homemade granola bars, you can have ultimate choices for your breakfast.
Enjoy these quick and healthy breakfast ideas to kick start your metabolism and to feel energetic all over the day.
Image Credit: ifood.tv
Quick And Healthy Breakfast Ideas