Diet Menu For A Week
21 Apr 2011
Diet menu for a week includes healthy recipes to help you to fight fat and enrich your body with wholesome nutrition throughout the week. These fantastic menus are nutrition-rich meals which look appealing and are tasty breakfast, lunch and dinner options. Try this week diet menu to maintain a balanced calorie intake and good health.
7 Day Healthy Breakfast Choice
Whole Wheat Corn Muffins is a great snack recipe combining the goodness of corn and wheat flour ideal for breakfast.
Chocolate Smoothie is an easy to make and a nutritional option for breakfast.  
Fruit Parfait is an enjoyable breakfast choice with the goodness of variety of fruits.
Try Fruited oatmeal and you will be glued to try it all over again. Oats and seasonal fruits make this a likeable breakfast choice.
Tasty Scrambled egg with tomatoes is a tasty breakfast delight you will love to eat.
Make your taste bud tickle with Cinnamon-Raisin Bagel, a low fat breakfast choice.
Fresh Blueberry Waffles is packed with the goodness of fruit and a lovely treat for breakfast.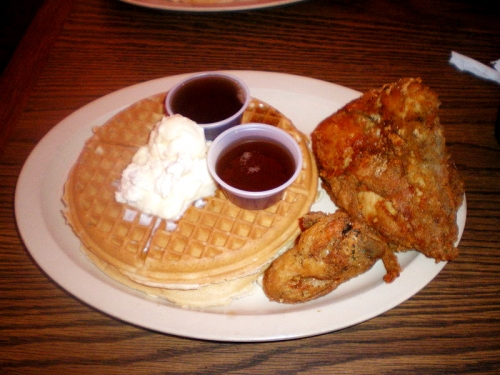 7 Day Healthy Lunch Choice
Delectable Turkey Mushroom Melt is awesome to taste and very easy to make.
Chick Peas with sun-dried tomatoes is a healthy delighting menu ideal for lunch.
Guacamole Burgers is a favorite with everyone, made with beef and are great treat for the lunch.
Tofu vegetable soup is a delight, made with pork and perfect as a lunch dish.
Corn Flatbread Pizza is a scrumptious lunch option made with corn and mozzarella cheese.
Corn and Black Bean salad is a very easy recipe, with the health benefits of corn and black bean, just ideal for lunch.
Homemade Chicken Salad is a simple to prepare recipe but fun to have for lunch or anytime during the day.
7 Day Healthy Dinner Choice
Grilled Salmon with Green Sauce is an amazing recipe made using salmon and goes well with green sauce.
Spinach Herb Omelet is an appetizing low fat dinner choice ideal for the whole family.
Strawberry Chicken Salad would make a delicious dinner blending flavors of strawberry and chicken.
Whole Wheat Pasta with chicken and vegetables is a wholesome and healthy delight.
Black Bean Cakes with Fresh Salsa is a yummy low fat dish ideal for the whole family.
Chicken Italian is another low fat recipe which is both delicious and nutritious.
Steamed Salmon is a yummy dish very ideal for dinner with the goodness of Salmon and fresh vegetables.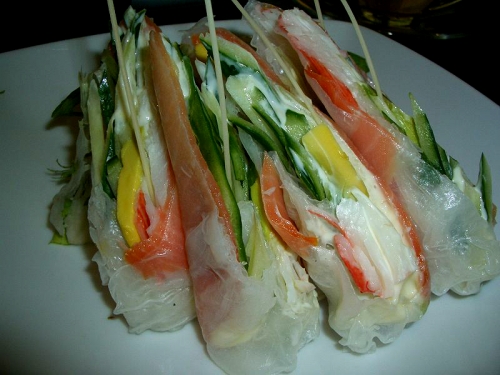 These appetizing recipes are low fat low carb diet menus and can be enjoyed whole through the week. Following these diet menus for a week can help you shed weight with not compromising on the taste and health benefits.
Image Credits: ifood.tv
Diet Menu For A Week