Christmas Breakfast Ideas

18 Apr 2011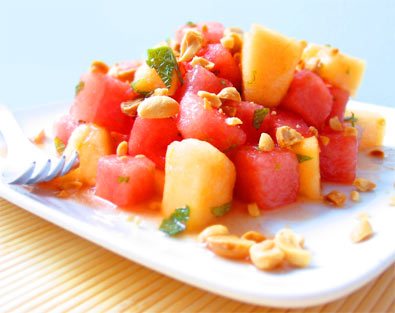 Your Christmas breakfast menu needs to be simple yet very delicious – a perfect healthy way to start your festive day. Traditional breakfast menu options may include fruit, biscuits, eggs, sausage, pancakes or waffles, and fresh orange juice. Check ou
Melon salad:
Nothing can be as delicious as a healthy fruit salad recipe to start your day. To prepare this salad, you will need orange or lemon juice, fresh mint leaves, cantaloupe balls, honeydew melon balls and watermelon balls. You may also choose to include other fruits.
Stuffed peaches:
This is one of the most popular Christmas breakfast menu items! Pairing some delicious juicy peaches with savory cream cheese and nuts.
Monkey Bread:
Monkey bread is always associated with Christmas.This sticky bread is delicious, fun to pull apart, and perfect for sharing with the family. One of our favorite variations is from Gooseberry Patch and is called a Caramel Breakfast Wreath! 
Scrambled Eggs:
This is a delicious breakfast option which can be prepared in a short span of time and also spruced up for the holidays. Try mixing in some cream or milk into the eggs while you wisk them, before pouring them into the pan to be scrambled. This will help make them creamier and also give them a fluffier texture. Add sausuage, ham, bacon, cheese, green onions, or anything else you'd like to make the dish more filing or festive.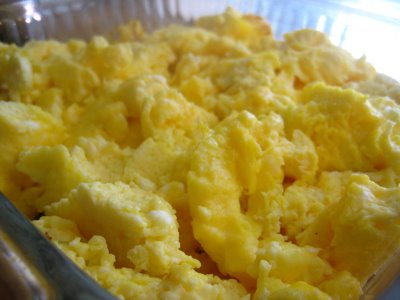 Apple glazed sausage:
One of the most interesting breakfast ideas, apple glazed sausage, is prepared with Canadian bacon which makes it a perfect brunch idea. The main ingredients used in the preparation of this apple glazed sausage are apple juice, some fresh apple jelly, maple syrup and fresh apples, for taste.
You can choose any one of the above Christmas breakfast menu ideas, but you just need to ensure that the choices of your family members are taken care of, so that everyone has a great time.
Image credits: nosheteria.com, marialiberati.com wikiality.wikia.com 
Christmas Breakfast Ideas