Mayo Diet Menu
12 Apr 2011
Mayo diet menu is also known as the Mayo Clinic Diet Program. The primary emphasis of this diet plan is weight reduction through intake of high fat and low carbohydrate. It is a right balance of nutrition and food, not like any other crash diets which helps you to lose weight but regain back as quickly when you turn to follow routine diet. If you stick to mayo menu, you can maintain a good weight for entire life. So make the best use of healthy Mayo Diet Menu from today!
 Mayo Diet Menu
This plan allows you to eat everything included in the food pyramid created in the clinic. The pyramid lays stress on the importance of nutrition derived from fruits and vegetables and proteins. You can indulge in unlimited fruits and vegetables, Whole grain foods 4-8 servings, lean Protein/Dairy 3-7 servings, Heart friendly fats 3-5 servings and even sweets up to 75 calories a day. The basic goal is to eat low calorie foods in large quantity.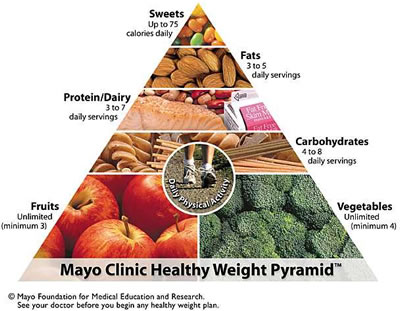 Simple Mayo Diet Menu to stick to:
Breakfast Mayo Diet Menu Choices:
Breakfast can include Broiled Grapefruit or unsweetened Banana smoothie. Both this fruity dishes are yummy in taste and simple to make. For the non-vegetarians, there is the choice of Poached Eggs and Bacon bites. You can also try beverages like black coffee or tea and Skim milk without sugar. Other great alternatives are whole wheat bread, oatmeal and 
Pancakes.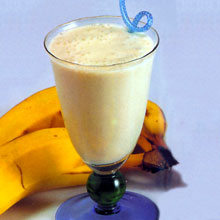 Lunch Mayo Diet Menu Choices:
Refreshing Fruit Juice Combo would give a healthy touch to your lunch. With a blending of different kinds of fruits, this acts as a perfect mood elevator. Try Raw vegetables salad with teh goodness of green pepper, cabbage and carrots. You can prefer any dressing of your choice. Tuna Salad Pita, Pasta Salad are delightful tasting recipes apt for lunch. Last but not the least complete your lunch with  Lemon Caper Salmon, Oriental Grilled Chicken or Salsa Chicken.
Dinner Mayo Diet Menu Choices:

 
Dinner platter includes great options of vegetables and assorted meats. Grilled Red And Green Peppers,  Layered vegetable salad, Tomato-Basil Pita Pizza, whole wheat bread, Meat Vegetable Kabobs, Baked cod, and Steamed Green Beans can complete your dinner platter. Most of these dishes are simple to make but awesome in taste.
Snack Mayo Diet Menu Choices:
Skim milk, Tomato juice, Blueberry Pudding, Whole Wheat crackers, Shredded Wheat with Banana topping are low fat ideal homemade snacks. These healthy snacks it strives for good health and good weight.
So lose weight with Mayo diet menu but also rejoice eating. Now you don't have to starve and compromise on good food. You can achieve key to good health and slim body through motivation and easy food goals.
Image credits: borders, valeotraining.blogspot.com, ifood.tv
Mayo Diet Menu