Sikh Menu

11 Apr 2011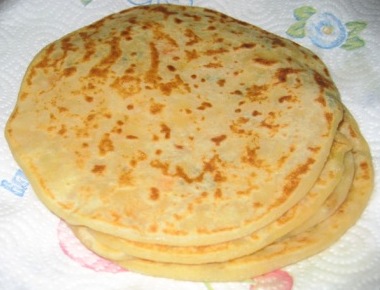 Sikh menu refers to the huge assortment of dishes eaten in Punjab – the northern state of India.  Food of this region is highly influenced by ancient Muslim traditional foods, where meat is eaten under specific circumstances. 
Everyday Sikh Menu Ideas
Sikh Menu Ideas – Breakfast
Roti – This forms the stable breakfast menu in the Sikh community prepared with flour.
Paratha – This is another shallow fried breakfast item prepared with flour.
Sabji – This is a mixed vegetable curry mainly prepared with seasonal vegetables and added seasoning and spices.
Lassi – This is quite similar to buttermilk but served with additional helping of thick cream.
Sikh Menu Ideas – Lunch
Ghee Paratha – Delicious and soft but extremely rich due to the presence of ghee, this form an integral part of Sikh menu, especially lunch. This is prepared by folding a dough and rolling it several times before shallow frying it.
Daal and sabji – Sikhs love to have yellow lentils, red and green lentils and mixed vegetable curry. Sabji is a vegetable dish usually prepared with potatoes, tomatoes, cauliflower, cabbage, spinach, okra and other vegetables such as beans and carrots.
Chicken Bharta – This is a spicy dish prepared with shredded chicken slices in spicy gravy and mainly eaten with roti or paratha.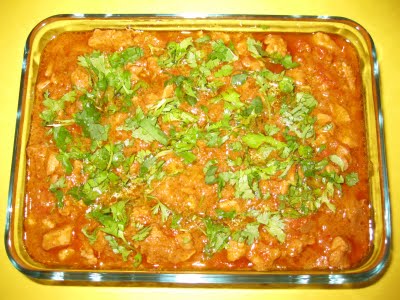 Paneer – Tofu cooked in a number of styles makes any Sikh menu complete for the vegetarians. It is normally in spicy gravy, to be eaten with parathas.
Dum Aloo - This is a perfect spicy dish with little gravy, prepared with potatoes cooked with tomatoes and other spices.

Desserts
No meal is considered to be complete without sweet dishes. Some popular sweets of Sikh menu include jalebis, gajar ka halwa, barfi,rasgulla and gulab jamun.
Traditional Sikh Menu Dishes
Sarson ka saag - This is prepared with broccoli, chat masala, nigella seeds, salt for taste, curd, pickle paste, pickle powder mix and chat masala powder. Ground seeds which includes coriander, fenugreek seeds, cumin seeds and nigella seeds.
Aloo Tikki- This is also known as potato cutlets and is a favorite of foodies and gourmets. Considered to be a very tasty snack, this is quite popular in North Indian hotels, road side stalls, dhabas and other quality restaurants, since this an easy to make and quite filling dish.
Specialty Wedding Menu
Karhai chicken - This is a very rich spicy chicken dish prepared with traditional spices in a wok.Whole garam masala is added to enhance the taste of the chicken breasts and legs which are mainly used to prepare this dish.
Aloo Paratha – This is a special dish prepared with stuffed spicy potatoes with required seasonings.
Aloo Palak – This is prepared with chopped spinach, large onions, boiled and peeled potatoes, green chilies, lemon juice, grated tomato and tofu. Ghee or butter is added to the dish to enhance its richness and taste.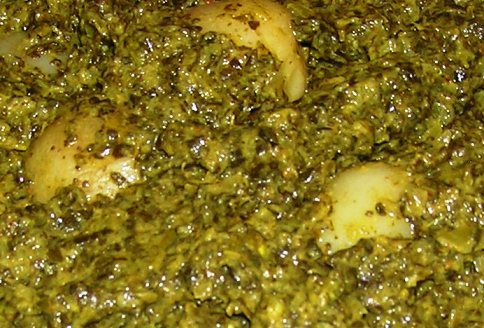 Sikh menu mainly signifies richness in spices and thick gravy, prepared mainly with ghee and butter. 
Image credits: evernewrecipes.com, kovaihotkitchen.blogspot.com, friendseat.com, outofthegarden.wordpress.com
Sikh Menu