French Dessert Menu

11 Apr 2011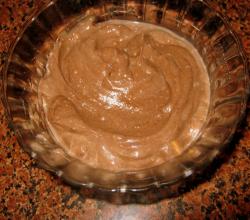 French desserts are liked by everyone. Each of the French desserts - French pastries, cakes, creams, tarts and crepes - have something hidden in them that tempt a foodie buff to explore them. Inlude the divinely trich desserts as part of you French dessert menu.  The varieties of French desserts are tasty and easily impress anyone. While considering French dessert menu ideas many think that they are complicated to prepare. The truth is its very simple to make them. French dessert menu ideas given here would help you to choose the right French desserts.
Crepes 
Crepes are  similar to pancakes but are thin and light.  Sweet crepes can be topped with ice cream, fruits, chocolate sauce and jams. To enrich the flavor of crepes, add chocolate to the batter. It is inexpensive and easy to prepare, add this French classic to your French dessert menu. Crepes use only few ingredients such as whole milk, eggs, flour, and butter. The topping can be anything you like.
546245-chocolate-mousse.chocolate-mousseThis is not only kid friendly dessert, the smooth texture and the chocolaty flavor attracts everyone to it.  It's really fun to eat and making this fluffy dessert is very simple. You can make this as a special treat to Kids. Melt chocolate chips and mix egg yolks and sugar to it. Allow it to cool for sometime and then stir with whipped cream. Refrigerate the chocolate mousse, after an hour you can serve this delicious dessert to your kids or guests.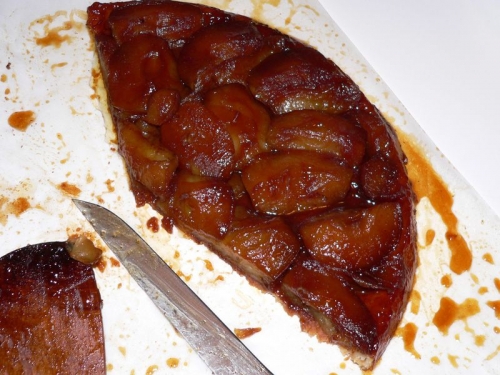 This similar to apple pie, but is it made in French style. Sweet apples, warm caramel sauce with flaky pastry combines together to give Tarte Tatin.  Pre made puff pastries available in the stores can be used to make this else you can make your own pie shell. Initially caramel sauce is prepared using butter and sugar. Sliced apples that go into the pie dish are doused in the caramel sauce. Finally tarte tatin is covered with layer pastry and baked till golden brown. After baking it is inverted onto a serving plate. It tastes fabulous with vanilla ice cream.
546247-almond-meringue-cookies.almond-meringue-cookie
If you like to opt for crunchy and light dessert, then add meringue cookies to your French dessert menu. It is prepared whipping egg whites with vanilla, sugar and cream of tartar. It can be made plain or you can add nuts or chocolate chips to the cookies. Both plain and flavored cookies taste good. The texture of meringue cookies makes it distinct from any other cookies.
Besides these, your French dessert menu can be attractive by adding other variety of desserts like cakes, candies, and entremets. Use the French dessert menu ideas to impress your guests next time when you host a party.
French Dessert Menu