Rice Menu

8 Apr 2011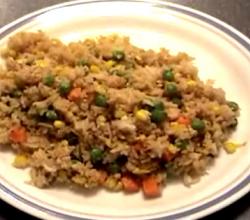 The best way to impress your Asian guests is to put together an exotic rice menu. I struggle to come up with rice menu ideas especially since, I use rice scarcely. And that is when I understood the need to having a rice menu in place to help others who may face a similar situation. These menu ideas, right from the appetizers to the dessert, have rice in them. You can even use this menu to plan a rice themed party. Check out what's there.
Rice Menu Ideas
A lip-smacking appetizer, the Oriental Rice Balls from the Asian cuisine leaves you addicted to the taste with the first bite itself. Simple and easy to prepare, these appetizers will be loved by kids who otherwise will turn their face towards plain rice. A great way to entice your taste buds, this healthy appetizer made using brown rice is an ideal snack also.
Why don't go in for a change? Keep aside your usual tomato or chicken soup and try this delectable Wild Rice Soup. This soup has rice as the main ingredient and the taste is enriched by chicken broth, leeks and mushrooms. Half and half along with butter render a royal appeal to this ravishing appetizer.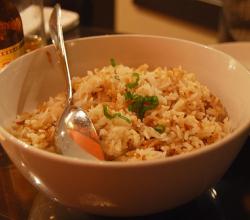 Commonly known as Sinangag among the Asians, the Garlic Fried rice is a rich source of garlic. The simple dish gets its elegant flavor from the golden brown fried garlic cloves. You can enrich this rice by adding fried nuts and raisins. Serve steaming with hot paprika sauce.
Casseroles are loved by adults and kids alike. So, try this rice casserole that comes with assorted spices like cinnamon, nutmeg, ginger and anise. A spicy dish, this can be served along with tomato sauce.
The dates and brown rice go so well with each other that the dish tastes delicious. Cinnamon, mint, parsley and lemon juice plus the orange slices add to the taste and aroma of this dish. You will truly knock out your guests with this dish.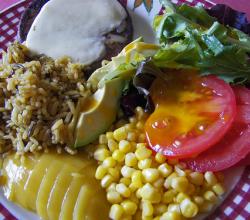 Lift your moods with this tasty side dish. I simply love avocados and what is better than including it in a salad along with the protein rich corn and healthy brown rice.
The ideal way to end a rice themed party is to make a rice-based dessert and nothing else is better than this Rice and Raisin pudding. You can even try it out as your breakfast or a snack.
Chocolate fudge with rice? Have you thought about such a combo? If not, try out this Chocolate Fudge Rice Pudding for a splendid dessert option.
These are just few ideas, but you can prepare a rice menu of your choice if you are comfortable with rice.
Rice Menu