Low Carbs Diet Menu
7 Apr 2011
Low carbs diet menu is indeed the way to go now with Atkins, South Beach and Zone diet craze reaching its zenith! Every day, we hear about dozen of fad diets that are endorsed as the most surefire ways to flatter abs and leaner body. To tell you the truth, perfect diet is all about balancing your nutrition intake and cutting down on your carbohydrate. However, that doesn't mean that you eliminate carbohydrate completely from your meals. Don't forget, almost 60% of your body's required calorie comes from carbs.  Here rolls in the importance of low carbohydrate diet menu.
Food Allowed/Not Allowed:
Allowed
Not Allowed
Poultry
Soda and Carbonated Drinks
Vegetables
Sugar products
Fruits
Refined Grains
Lean Meat
Fried Foods
Unsweetened Beverages
Processed Foods
Pep Yourself With A Low Carbs Diet Menu
Dump the on-the-go-bagels for breakfast and all-green salad for lunch and scarf on tasty, nutritious low-carbs meal. For all those who are harried with choices for their a.m. meals can resort to yummy low-carbs options like scrambled eggs stuffed with fresh veggies or even frittatas packed with lean meat. However, if you are one of those on-the-go people, opting for easy to stir –up-dishes like pancakes, flax bread and whole grain muffins would suffice. Including some fresh fruits to your yogurt or  smoothie would also perfectly fit into your low carbs diet menu and ensure that your body jump-starts to a great beginning every morning.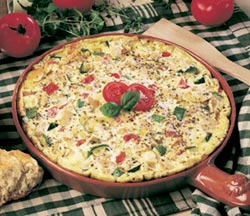 Dieting doesn't mean that you have to starve yourself dead. Eat yourself handsome with these delectable low-carb lunch options like avocado salad, grilled chicken with low fat dressing. Alternatively, you can add tomato-salmon thimbles or tuna walnut salad to your low carbohydrate diet menu. Other yummy options to pack in your luncheon are meat roll and cole slaw or tortillas stuffed with veggies and meat.
 Tired of scarfing on bland dinner every night? Dump those unsavory dinner fare and toss up some low carbs dinner like beef fajitas or grilled steak served with peppers, beans and mushrooms that tastes as good as they appear. However, the list of low carbs diet menu isn't just restricted to beef and steaks. You can also treat you palate to drool-worthy chicken club sandwich or broiled fish for as lip-smacking fare. You can also enjoy low-carb snacks and low carb wine and cocktails.
If you can't really stomach the idea of surviving on bland boils and extremely tasteless food, then this low carbs diet menu would certainly come to your rescue. Switch on to these inexpensive low carbohydrate diet menus and dump those extra pounds for good.
Image Credits: ifood.tv
Low Carbs Diet Menu