Facts About Chinese Cuisine Revealed

6 Apr 2011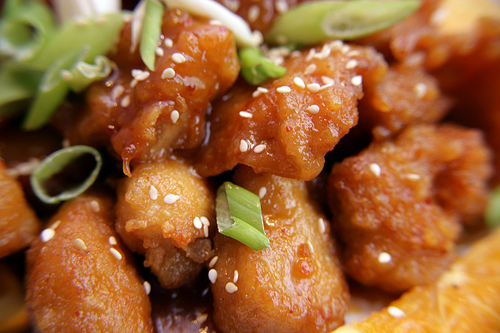 Chinese cuisine follows the ethnicity and ethos in food culture. Chinese menu ranges from delectable sea food menu to appetizing sushi, sashimi, to popular versions of shrimp, egg rolls, spicy noodles, and barbecued veggies and meats. What makes Chinese menu is very popular in the restaurants world over. And the reason  is their easy to follow recipe style and ready to get ingredients.
Chinese are hugely found of piping hot soups, and umpteen varieties of rice dishes. Countless number of menu items can be listed which are on the top of the menu chart in western restaurants and people appreciate the mixed and unique taste and flavor of Chinese foods. In Europe, and America, Chinese food has been categorized as Tang meal, while in Japan and South Korea; people acknowledge it in its traditional original form. Let us unveil some of the great Chinese menu which has definitely titillated our taste buds.
Chinese Menu
Chinese menu is miscellaneous listing of variety of soups, chopsticks noodles, sushi and raw fish culinary, rice and curry pairings.
Usual Chinese Menu
Some of the usual Chinese menu includes soups, salads, raw fish delicacies, rice recipes, noodles of many flavor and forms, and beans and sprouts. Chinese use lots of eggs, beans and raw vegetables to spice up their dish items.
Tofu
One of the popular veg item is tofu which is made by many different combinations of beans and curd. They add condiments and spices to perk up the taste of tofu and at times you get to see sushi tofu, mix veg tofu, rice tofu, mapo tofu, fried tofu, mushroom tofu, Chinese broccoli stir fry tofu and many more in the row.
Other usual, delicious delicacies are bean curd rolls with seaweeds and sushi stuffs. This is the food favorite among non Chinese folks as well. People who love to eat sushi can find their taste in this oh so yummy recipe.
Noodles
Noodles are another hot favorite of people from different regions. Be it chow-mien to lo– mien, pan fried noodles to Szechwan noodles, Hakka noodles to liquid noodles; china is indubitably called the original land of noodles. Noodles can be had with baked spiced potatoes dipped in tomato sauce, or with fried veg rice, you can enjoy the savory in any way you like without much brain drain.
Chinese cuisine comprises of loads of sea weeds to fish like items, so you can bet of gulping down enough of protein in your diet if it's strictly Chinese.
Unusual Chinese Menu
Now we must glance some unusual Chinese stuff which is not always delicious, but different in many aspects.
Oyster's recipes made by Chinese people uses eyes, bones, ribs of the water animal and make it spicy and tangy for oyster lovers. They call it fried muck oyster food.
They are expert in holding crabs to plate and trim it to their whims and fancies. Several dishes are lined up which includes crab in its craziest and wildest form.
This was the summary of Chinese menu with varieties.
Image credit: ifood.tv 
Facts About Chinese Cuisine Revealed