HCG Diet Menu
6 Apr 2011
HCG Diet Menu doesn't allow your daily calorie count to go beyond 500. It's an extremely strict diet specifying what a person should eat and what not. HCG Diet Menu follows Dr. Simeon's protocol for speedy weight loss. It is a 21 day diet journey where you need to follow his diet guidelines diligently to shed off obesity and gain the award of health and wellness. Here you will find great HCG Diet Menu for each meal of the day.
Keep A Count On Calorie Meter
To follow a HCG diet, the calorie count for the day shouldn't surpass 500 calories and 200 grams of protein. For four meals a day, only 100 grams of protein should be consumed.
Foods Allowed & Not Allowed In HCG Diet Menu
Allowed
Not Allowed
Eggs
Sugar
Low Fat Dairy Products
Salmon, herring, eel, tuna, dried or pickled fish
Lean Meat
Oil, butter or any other kinds of dressings
Vegetables
Alcohol
Fruits
Soda
Breakfast HCG Diet Menu
Have eggs for breakfast in any form - boiled, poached or raw. Top with fresh tomato salsa for the added zing. Cottage Cheese-Fruit Salad is also a delightful way of having a healthy breakfast. Tea,  coffee and skimmed milk can be taken without sugar.
Lunch HCG Diet Menu
Bread stick of Grissino Melba toast can be savored for lunch. Baked Fried Chicken, Beef stew, Broiled Lobster, Crab Stew can be consumed in 100 grams quantity. Cooked vegetable salad and tomato vegetable salad are healthy and tasty options to savor vegetables. Fresh fruit salad is also a refreshing idea.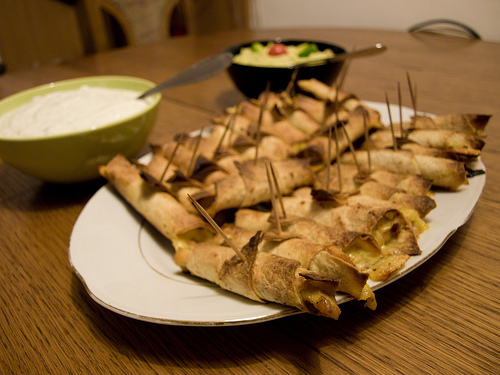 Dinner HCG Diet Menu
The same option for lunch can be had for dinner. However it is better to alternate the menus and combine with different varieties of food and meat.
Drinks HCG Diet Menu
 Have one lemon juice seasoned with anything of your choice.
You can now get a perfect figure by managing with 500 calories a day. The HCG diet menu plan has been programmed to help you shed weight and these great HCG diet menu ideas can give you variety of choice to manage your food.
Image Credits: ifood.tv 
HCG Diet Menu