Ham Easter Dinner

30 Mar 2011
A ham Easter dinner is one of the most traditional ways to celebrate the festive season especially in America. A host of Ham dishes are created specifically for Easter in every household and the various eateries across the nation gear up to provide their clientele with the very best of Easter dinner ham dishes.
Ham Easter Dinner Ideas
Here are a few of the ham dishes destined to make you have the time of your life as you learn how to cook and serve a mouthwatering fare comprising of ham this Easter.  Let us now take a look at some of the recipes that can be converted into delicious dishes without much ado.
Prosciutto E Melone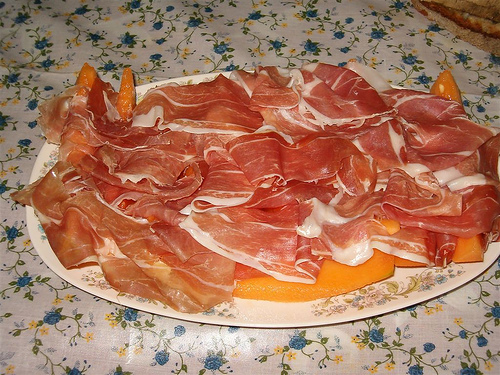 A delicious starter made with smoked ham rolled around the sliced melons served with lemon wedges help to set the mood for a long and lip smacking ham Easter dinner.
Glazed Ham Steak
A sweet and savory combination dish for the main course upholds the tradition of Easter. Prepared with orange marmalade and Dijon mustard, this Easter dinner ham dish can be finished off at one go and you would not have to worry about the leftovers at all.
Spiced Apple Ham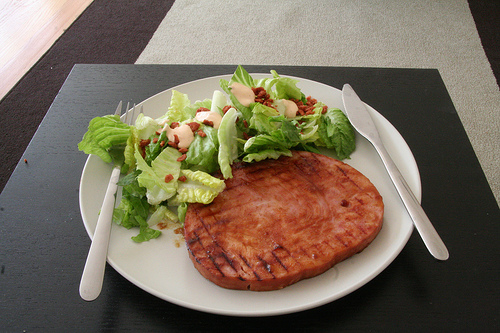 A side dish consisting of pre cooked spiral ham slices and Potato Au Gratin served with a pineapple soufflé can do wonders for your appetite.
Desserts
Traditional hot cross buns or a yummy Bunny cup cakes provide a fitting end to a sumptuous ham Easter dinner. A deviation from the meaty taste of ham will simple make you crave for more once again next year.
The origin of a ham Easter dinner or the other rituals associated with it does not really have too much to do with religion itself. However, it is fun to go the traditional route once in a while and simply eat, drink and be merry this Easter.
Image Credit: www.ifood.tv/network, ifood.tv, www.ifood.tv/network 
Ham Easter Dinner