What Ingredients Are Required For A Rub Menu

28 Mar 2011
A delicious rub menu can add excellent taste for your grilled meat recipe. Learning rub menu ideas will help you to make delicious rub for your barbeque or grill recipe. Depending on the recipe requirement rub is applied to meat prior to grill or BBQ and the time span may vary from 8 hours to 24 hours prior to grilling session. The proportionate use of different herbs and spices is the secret of success of rub menu therefore ingredients play a vital role in rub menu effects.
Different rub menu for delicious dishes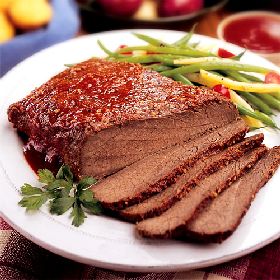 Rub menu for pork
Pork, regardless is barbequed or grilled, is considered as great foodie-delight if is seasoned by pork rub menu. The ingredients for pork rub menu is
Paprika herbs
brown sugar
salt,
black pepper
dry mustard
cayenne
Rub menu ideas for turkey/chicken
Be it a barbeques chicken or turkey rat or prepared in oven, chicken rub menu adds exclusive taste in the chicken preparation. The ingredients for chicken/turkey rub menu are
Kosher salt
black pepper
garlic paste/powder
onion powder
dry oregano herbs
paprika herbs
Cayenne pepper
Rub menu for ribs
Smoked or grilled ribs are wonderful BBQ items for garden party. you can always make this special recipe extra special with application of rib rub ingredients. Preparing the rub for meat seasoning is easy if you know the ingredients.  The ingredients of Rib rub are
Paprika herb
Ground basil herb
Dry Mustard
Garlic power
Onion powder
Black pepper
Red pepper
Salt
Brown sugar
Fish Special BBQ Rub
Commonly we use rub seasoning for meat preparation in order to add netter taste in it. However fish can also be grilled and prior to grill you can add fish special rub menu on the fish. You have to smear the hub menu on the body of the fish and the ingredients of this fish special BBQ rub are
lemon juice
lemon pepper
salt
mined rosemary herb
minced garlic
black pepper
Memphisrub
Memphisrub is a spicy herbal preparation which goes well superbly with smoked ribs however can go with other meats as well. This rub menu complements the Memphis BBQ style and often served with smoked rib only. Th ingredients for making Memphis rug ideas are
Paprika
Garlic powder
Chili powder
Onion powder
Celery seeds
Black pepper
Brown sugar
Dries oregano
Dried Thyme
Cumin paste
Dry mustard
Ground coriander
Allspice paste
Smoked Brisket Rub Menu
If you have smoked brisket in your BBQ session then you should consider this rub menu to be served with the grilled brisket to enjoy. Brisket rub menu ingredients are
Paprika herb
Brown sugar
Garlic powder
Onion powder
CayennePowder
Dry oregano herb
Now you have some best rub menu ingredients with you. We may hope that your next BBQ party will rock with these superb rub menu ideas.
Image credit: ifood.tv
What Ingredients Are Required For A Rub Menu