Vegetarian Meal Options For Spring Season

25 Mar 2011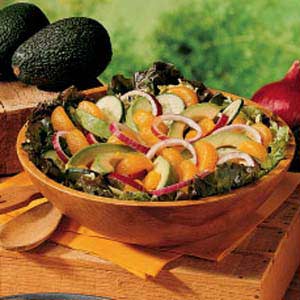 Making vegan meal options for spring season is quite an easy task because lots of veggies and fruits are available this time. For obvious reason, if you are to plan spring season meal options for vegetarians you have wide array of options to add in your cooking plan. I have mentioned as few items here; these are my family's favorite however you can try some more on your part.
Vegetarian meal options for spring season
Spring brunch menu: Spring Asparagus and Lemon Fettuccine
You can make this easy to prepare low-fat brunch menu for your spring weekend. Cook pasta; add asparagus, pepper, and salt in peanut butter; cook until asparagus turns brown. Add cornstarch and chopped onion. When the ingredients will come in the form of gravy add pasta in it. This special veggie treated pasta is superbly tasteful while it is loaded with nutrients.
 Risotto: the rice dish for Spring
It is a tasty rice dish, which is cooked with fresh spring herbs. You will require olive oil, butter, diced onion, red bell pepper, fennel, minced garlic, grated lemon zest, chopped mint leaves, chopped parsley, chopped fresh rosemary leaves, ground coriander, Arborio Rice uncooked, white wine, fresh lemon juice, and fresh vegetable broth, fresh lemon juice, grated parmesan cheese, salt and pepper to add taste for preparing Spring Risotto in your kitchen.
Braised Spring Legumes: Summer vegan meal option
Braised Spring Legumes is a tasty vegetable dish cooked with lots of spring vegetables; you can add mint leaves for adding mint flavor in the dish. Basically used as a side dish, this wonderful spring vegetable dish is made with chopped onions, scallions, fresh peas, fresh fava beans, blanched and peeled, diced zucchini, crushed red pepper, salt, shredded fresh mint leaves, thinly shredded romaine leaves, and olive oil, etc.
Special Frittata: Spring exclusive
Those who love asparagus they will love this asparagus preparation. Although Asparagus available in spring is usually tasty and farm fresh, canned asparagus is available all through the season, so you can try this menu even later. For the preparation you will require coarsely chopped potatoes, trimmed and cut asparagus spears, fat-free milk, dried rosemary herbs, pepper powder, ring sliced onion, minced garlic cloves, crumbled basil, and tomato feta cheese, fresh tomato chopped, salt, and olive oil for cooking.
Asparagus casserole: creamy and cheesy veggie dish
To prepare this tasty veggie dish, you will require Asparagus fresh, mushroom soup, sliced mushroom, grated cheddar cheese, onion ring mild fried. You have to prepare the dish into a casserole. First place a layer of asparagus, then add soup on it. Then add mushroom and then you have to add cheese. You have to bake the casserole for 30 minutes with 350 degree temperature; you can add onion rings on the preparation and then bake the mixture for more 5-6 minutes before serving.
Here a few meal options for spring season you can enjoy with your family. However, the list is not end here. You can add more spring season meal options here.
Image credit: ifood.tv 
Vegetarian Meal Options For Spring Season