Top 10 Diet Foods To Include In A Lunchbox

25 Mar 2011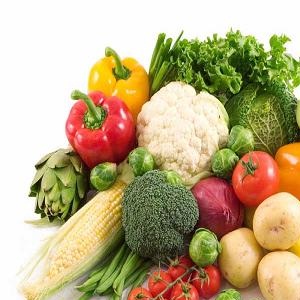 More and more people are opting for including diet foods while packing lunchbox for the work places. While homemade lunchboxes were always in the scenes, the new concept in including diet foods. If you are not sure about which all could be the diet foods in lunchbox, these are few ideas that can help you.
1. Fresh Fruits
You can include fresh fruits like blueberries, strawberries, grapes, oranges, watermelons etc. in your lunchbox. These diet foods are rich in antioxidants and render very less calories. Have it alone or eat it with unsweetened fresh yogurt for a tasty snack.
2. Sprouts
Sprouts of green gram, alfalfa etc. are good sources of proteins. In addition, the germinated sprouts also contain vitamins and fiber. Eating raw sprouts can aid in weight loss. If you don't prefer to eat raw, then you can steam them and have it. Add a little salt and few drops of fresh lime to make it tastier.
3. Veggie Salad
Include raw veggies as diet foods in lunchbox. You can include broccoli, tomatoes, carrots, fresh red onions, celery, cucumber, violet cabbage, asparagus, red and yellow bell peppers, green bell peppers etc. Add sprouts to this salad with a dash of lemon and little salt and pepper as seasoning.
4. Cottage Cheese
Cottage cheese is a good source of protein and calcium, but you need to pick up the low fat variant to be used as diet foods. You can add this to the veggie or fruit salad that you have prepared and gain more energy.
 5. Unflavored Yogurt
Yogurt is not only a delicious snack, it has immensely rich health benefits also. It is an excellent source of protein, calcium, riboflavin and vitamin B 12. Use the low fat variant prepared from skimmed milk. Avoid using sweetened versions.
6. Oatmeal
Low in calories and filled with the perfect quantities of carbohydrates having low Glycemic index values, oatmeal is a diet snack that keeps you full and fills you with energy.
7. Eggs
You can pack egg whites for your lunch box. Choose the eggs that contain Omega-3 fatty acids in plentiful amounts. Scramble them or boil them. Eggs are good sources of protein. They also contain vitamins B, A, E and K. But remember to avoid to egg yolk.
8. Air Popped Popcorn
You can pack air popped popcorn for lunch. That is, popcorn that contains zero butter, zero oil and zero salt. Pop in lidded container or microwave oven.
9. Salsa
Everyone loves salsa. You can choose from flavor of your choice. Along with being a low calorie, low fat snack, you can make it tastier by adding various spices.
10. Apples
Rich in Vitamin C and antioxidants, this juice fruit actually keeps you away from doctor by retaining your cholesterol levels.
Try these diet foods the next time you pack lunchbox for office. Eat healthier, live longer.
Image Credit: Standupandeat.org
Top 10 Diet Foods To Include In A Lunchbox