5 Great Ideas To Plan Purim Dinner For Two

16 Mar 2011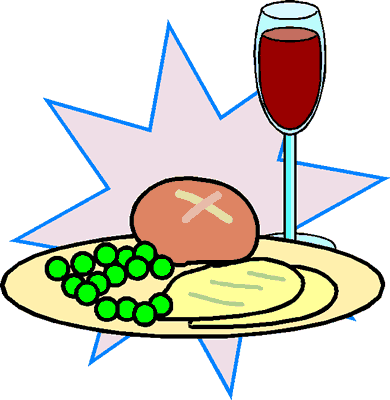 In Jewish calendar, Purim is a holiday to have great fun and frolic. This year, do you like have Purim dinner party with your spouse. Here are few ideas to make the day special and fun filled. Purim is celebrated by sending shalach manot, reading Megillah and preparing Purim foods. Purim reminds how Jewish people are saved from the villain Haman. On this day, do not forget to send shalach manot to friends; usually it has two portions of ready to eat food. You can send them to many friends as possible and it is very special if you offer it to poor people.
Purim dinner meal preparation would not take much time when you plan for two. However you need to bring in the festive atmosphere by decorating the house, dinner table and wearing Purim costumes. The following Purim ideas would help you have a grand celebration.
Decoration for Purim dinner
Use colorful ribbons and balloon to decorate your house, place a large centerpiece in the dinner table. Attach short colored ribbons over the ceiling and place bunch of balloons in the corner to brighten the atmosphere.
Wear Purim costumes to match the mood.
Wear costumes like Queen Esther, King Ahasueros and evil Haman. This creates a festive mood and you both would look great in the costume. You can easily create in expensive home made Purim costumes yourself. It would be more romantic if you both dress up like King Ahasueros and his wife Esther. This couple play important role in Purim Story.
Include Games in the Purim dinner.
You can include fun games that are meant for two like Identifying the celebrity and memory games. Games are always fun; choose games that are interesting so that you two would not get bored.
Purim dinner meal
This is very important part of the celebration; include Purim food in the dinner to make the day special. Prepare bread and various dips to accompany it. You both can enjoy bread dousing it on the tasty dips. Mixed vegetable salads with pepper would go well with bread. Roasted meat or fried chicken with baked potatoes are good for main course. Try to serve two kind of main course instead of one dish. For desserts, serve hamemtaschen, you can decide the filling used in hamemtaschen like pie filling, local fruits and even include organic ingredients. Also you can use the shalach manot which you receive from your friends for the dinner party.
Drinking on Purim
You can choose the wines and soft drinks according to your liking but usually semi dry or good dry is served on Purim party.  Wines are mandatory on Purim dinner.
Have a great Purim dinner with your spouse; you can use these Purim ideas for happy and colorful celebrations.
Image credits: jewishmag.com
5 Great Ideas To Plan Purim Dinner For Two