10 Scrumptious Spring Wine To Include In Your Party Menu

14 Mar 2011
Flurries and hail showers today,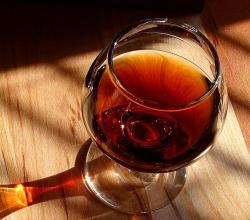 bright sunshine tomorrow – it must be spring. Deciding on spring wines around this time of the year can be a little difficult. If the weather is gloomy and dull, it makes you want to pick out a comforting red.  The next day when it's sunny making it feel like summer you feel like getting a wine of a different sort. Versatile wines are the key to a party menu. Here are ten wines ideal for spring party. 
For white wines, there's something naturally Spring-like in the herbaceous fragrances and zesty acidity of Sauvignon Blanc. You still need a little a wine that is a little richer with a more in depth flavor than one for the summer, where lighter more refreshing wines are more favorable. Pick out the fuller flavors, such as those from New Zealand and Chile or perhaps a good value Southern French Sauvignon Blanc.

Another great spring wine is the Hatzidakis Assyrtiko from the steep volcanic slops of Santorini.  This wine helps with a clean and spicy palate, with incredible acidity.
Viognier is another grape that is very suitable for the spring.  It has a delicious apricot/peachy flavor along with some spice. When the weather warms up it can lack freshness because of their decreased acidity, but at this time of year their blossoming fruit is very desirable. Anakena Single Vineyard Viognier from the Rapel Valley in Chile is an excellent choice.
Very light reds, like Beaujolais, which go really well faintly chilled, are, perfect for the warmer days of spring.

The Haut Poitou Rouge, made from a blend of Pinot Noir, Gamay and Cabernet Franc at has a lot of juicy fruit with a faint smokiness and low tannins. Try the 2005 vintage in particular.
Joguet Les Petites Rochesfrom Chinon in the Loire is a 100% Cabernet Franc, It's a little heavier and with a fuller taste than the  Haut Poitou Rouge, so pair this with some food.

Pinot Noir is an enormously flexible grape which can suit many different seasons and foods. This can be had round the year and with its tender spicy and fruity taste with low tannins, its perfect for when the weather starts to get warmer.
If you are a light weight then go with Rosé as it is lighter in style, has good acidity and is generally lower in alcohol, making it also very food friendly wines.
From Argentina, try the 2008 Crios de Susana Balbo Torrontes . This wine is made from the country's most widely planted white grape. This is a floral wine and will fill your mouth with a wonderful citrus flavor.
Have fun shopping for spring wine for the party and hopefully your guests will love the wine selection.
Image credit - ifoodtv
10 Scrumptious Spring Wine To Include In Your Party Menu