10 Delicious Spring Fruit's For Your Kids Party

14 Mar 2011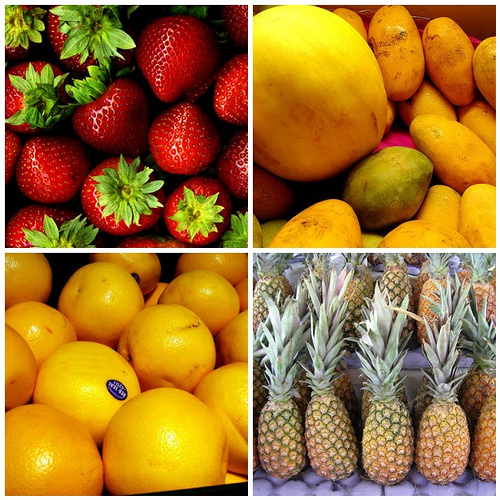 There are various spring fruit dishes that you use as part of your kids spring party. You can tempt the kids who do not eat fresh fruits with these luscious spring fruit recipe ideas. Below outlined are 10 of the spring fruits that you can try while throwing a spring-themed kids party.
1. Strawberry
The fresh red strawberries themselves are refreshing and tasty. You can prepare fresh strawberry smoothie or dip this spring fruit in melted white chocolate and roll in powdered sugar and serve. Strawberry ice cream and strawberry muffins are also kids favorites.
2. Blueberries
You can use blueberries to prepare pancake, flavored yogurt as well as tarts. Prepare a blueberry pie. You can use a combination of blueberry and strawberry to prepare milkshake.
3. Cranberry
Homemade cranberry jam can be used for preparing tarts. Prepare a stuffing using hazelnuts and dried or fresh cranberries. Use this with powdered rustic bread and toss well. Garnish with fresh cream and serve. Candied cranberries are favorites of kids as well as elders.
4. Apricots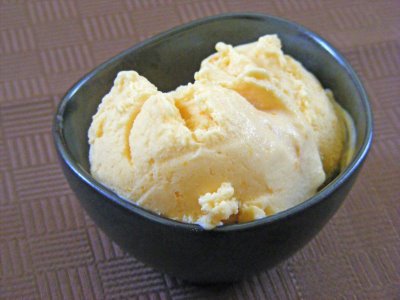 Apricot jams are preferred by many kids. You can serve fresh apricots with honey. The irresistible Apricot Berry Marble garnished with frozen raspberries is an ideal kids party food. The rich, creamy and utterly delicious apricot ice cream can be very much in demand among the kids.
5. Avocado
A very delicious and healthy fruit, avocado is not a kids favorite. You can use avocado to prepare a cool and refreshing ice cream. You can serve avocado pie which is a blend of lemon juice, avocado and sweetened condensed milk. A very easy to make and unusual pie, this requires no baking also.
6. Mango
Mango is the fruit of kings. Mango, itself, is a tasty option. Make it tastier by preparing ripe mango milkshake or mango jam. You can use mangoes to make pudding, pie, ice cream and tart. Whichever way you serve, the dish will be loved by kids.
7. Pineapple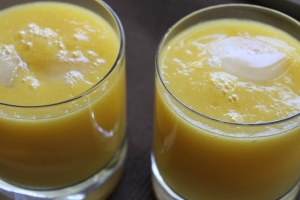 Yet another versatile fruit, you can serve fresh pineapple slices in combination with mango. Prepare a pineapple mango tango and top with whipped cream. Pineapple jam and pineapple soufflé are also delicious options.
8. Cherries
Glazed cherries are always in demand. Use fresh cherry to bake a pie, which you can use as dessert at your kids party. You can use cherries in cakes or use it as topping for strawberry milkshake.
9. Grapefruit
You can prepare a simple ice cream, milkshake or smoothie with fresh grapefruit. The kids will love grapefruit in these forms.
10. Watermelon
Watermelon is best when eaten raw. But you can prepare candied watermelon or watermelon pudding and serve.
Go creative with each of the spring fruit and make the kids happier and healthier.
Image Credit: planningwithkids.com, deltakitchen.blogspot.com, sumanjsingh.wordpress.com 
10 Delicious Spring Fruit's For Your Kids Party