5 Delicious Northern Irish Food's For St. Patrick's

14 Mar 2011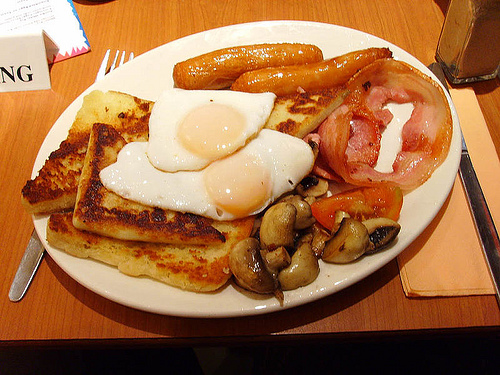 Traditional Northern Irish food is served during all festivals and celebrations in Irish homes. Irish food is very appealing and is popular even among the non-Irish. The best time to try out Northern Irish food is during St. Patrick's Day. St. Patrick is held in high esteem by the Irish Church. St. Patrick is believed to have spread Christianity in Ireland. St. Patrick's Day is celebrated on 17th March and has been a feast day since the 17th century. In spite of the catholic undertones of the day, over the years St. Patrick's Day celebrations have become more secular and an integral part of Ireland's culture.
Northern Irish Food Culture
Most of us consider corned beef and cabbage to be the most authentic and popular Irish food. This is far from the truth. Irish food history claim that cattle was kept for milk only during ancient times and beef was consumed only by the rich in Ireland, which were just a handful. Hence, beef as authentic Irish food is a misnomer.
Northern Irish food is famous for its simplicity and lack of spices. The only seasoning used in Northern Irish food is salt and pepper. The freshness of ingredients and quality imparts a special taste to all Northern Irish food. Irish food is mostly served devoid of sauce or gravy. The one thing you can be sure of Irish food is that they would definitely contain potato. Incidentally, potatoes were introduced to Ireland from North America in the 17th century. Since then potatoes have joined the band wagon of staple food in Ireland, along with cabbage, onions and oats. Potatoes have nor become the most popular Irish food and make their presence in all Irish meals. Simple common Irish fares include seafood like scallops, oyster, salmon and meats like lamb and pork.
5 Northern Irish Foods to Include in St. Patrick's Day Menu
St. Patrick's Day is celebrated with huge feasts in Ireland and listed below are the top 5 Northern Irish foods for St. Patrick's Day.
Apple mash – potatoes and savory apples and mashed together for this authentic popular Irish food. This dish can be added to the menu instead of plain potato mash.

Champ – prepared with cream and green onions, this Northern Irish food is similar to colcannon but is known also as colly or poundies.

Boxty – traditional Irish potato pancakes.

Dublin lawyer – lobsters are cooked in whiskey and cream in this delicious Northern Irish fare.

Irish stew – stew made of mutton, lamb, carrots, potatoes and Guinness.
These popular Irish food recipes can make St. Patrick's Day menu truly Irish.
Image credit: betchay.com/ 
5 Delicious Northern Irish Food's For St. Patrick's