10 Wonderful Ideas To Plan A Purim Menu For Your Party

12 Mar 2011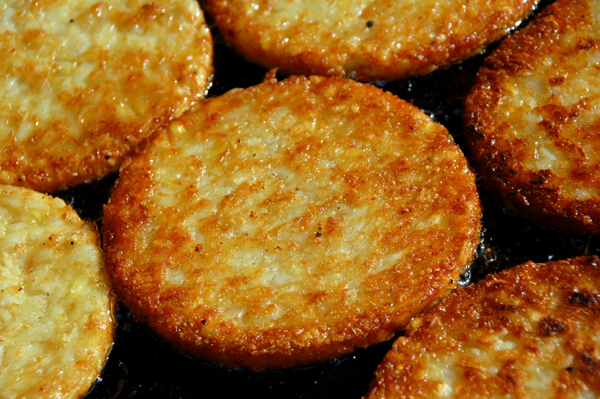 Purim is one of the most significant religious festivals of Jewish community, so is Purim Menu.; the festival is based on Esther  and her sacrifice to save humankind from Haman, the devil. However the spirit of Purim is like the combo of Mardy Gras and Halloween festival, therefore Jewish people celebrate Purim in the air of carnival. People enjoy the festival with costumes, games, lots of laughter, fun, and party. If you wish to arrange a Purim party at your place you might be wandering about the Purim menu for you Purim special Party. Read on further for some new innovative ideas about Purim menu here.
As a religious festival Purim has its own convention. Purim convention has its own costume type, own type of games, convention of gift, and the exclusive festive meal. Purim feast is called "Seudah" and it is customary to serve Purim meals in Purim Menu.
Kreplach, and hamantashen are Purim special pastries arranged on Purim party; these are triangle shaped foods and it recalls the three-cornered hat of Haman.  You can include Shiitake Kreplach and Potato Kreplach; the menu will make your guests happy and you can carry on with your real Purim convention.
Long braided Challah is a must cook item in Purim party in memory of the big rope which was used to hang Hanam. According to Purim convention, Challah breads are either stuffed with raisins or are baked with sprinkled poppy seeds; you can include any one or both the variants.
Turkey is a conventional dish in Purim menu. You can arrange Turkey in your Purim party for those who prefer to have Ethiopia non-Vegan dishes.  You can consider preparing Turkey roll with mushroom gravy as hit Turkey menu in your Purim party. Easy Sweet and Sour Brisket is also a good alternative of conventional Turkey preparation.
Conventional people may prefer to have vegan dishes as Esther consumed vegan dishes for keeping Kosher at King's place; you can prepare Ethiopia lentil dishes for them.
Traditionally it is believed that Queen Esther consumes only poppy seeds and some legumes when she went for King's place because she avoided eating non-kosher foods; pastries with poppy seeds and drinks with poppy seed extract is one of the most symbolic menu for the feast of Purim.
Sugared Almond Salad is one of the fine delicacies in Purim feast. In Hebrew mythology this sweet dish bears great religious symbol often conventional Jewish people like to have this dessert in Purim menu as a part of celebration. You should skip to add in your menu as well.
Matzo Ball soup is a tasteful Prim occasion food dish; you better to add it in your party menu.
Peacock vegetables is popular dish in Purim feast, you should also consider adding it to make the menu Purim special in all aspect.
For the guests who may prefer to have vegan feast at Purim party at your place, you can cook Vegetarian Stuffed Cabbage and Black Bean Burgers.
You must have adequate supply of drinks in your party, because Purim allows drink unlimited.
Hope the ideas will help you to form a delicious Purim menu for your Purim night.
Enjoy party celebrate Purim!!!!
Image credit: ifood.tv
10 Wonderful Ideas To Plan A Purim Menu For Your Party