Various Breakfast Ideas Which Do Not Require Cooking
11 Mar 2011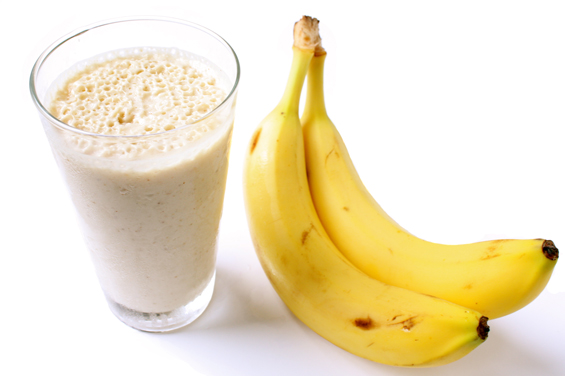 This blog will give you various breakfast ideas which do not require cooking.  You might have heard thousand times people repeating that breakfast is the important meal of the day and one shouldn't miss it.  Breakfast fuels our body and brain and regularizes our metabolism. The breakfast also aids in regularizing the sugar levels of the body.  But inspite of all this knowledge we often tend to skip our breakfasts due to tight schedules.  To avoid such situations in future we have tried to furnish some healthy breakfast ideas which can be implemented very easily. We bet it will be real fun to read through clutterless breakfast ideas:

 

Sandwiches

We know that you all are aware of the various sandwich options are available but still we thought we can give you some best breakfast ideas with sandwiches.  No need to say that there can't be better choice  for  breakfast ideas without cooking.
Apple Peanut Butter Sandwich: This is one of the pretty easy breakfast ideas which requires no cooking. All you need to do is spread peanut butter and apple slices on a sandwich.  The protein in peanut butter gives necessary energy to handle the pressures of  day and the Quecertin content of apple provides fiber and protection against harmful diseases.
Vegetable sandwiches : We are sure that you will agree with our choice of including vegetable sandwiches in list of breakfast ideas which do not require cooking. Almost any of the vegetable can be chopped or sliced and added to your sandwich. All you need to do is chop the vegetable, and spread it over the whole grain bread along with low fat mayonnaise. The whole grain bread is ready to munch.
Smoothies

If you don't have a time to enjoy or prepare a decent breakfast then smoothies are the best choices.  You can try out various permutations and combinations with smoothies.  You can either adhere to these smoothie breakfast ideas or devise your own the benefit will be yours:
Oatmeal Smoothies: Oatmeals are rich source of fiber which will keep your spirits high throughout the day. To make a delicious smoothie all you need to do is to combine ingredients like frozen banana , apple juice, maple syrup, and uncooked oatmeal in a blender.  This smoothie can be enjoyed with or without ice. Is'nt it a good breakfast idea without cooking?
Peanut butter- Soy Banana smoothie:  The name itself says all! The smoothie is power packed with the goodness of ingredients like peanut butter, soy, and banana. These ingredients are combined in a blender and served with an ice topping.
Salads

 It will be an understatement to say that salads are the best non-cooking breakfast ideas of all time.  You can start with basic salads like the tomato salad. All you need to do is chop some good tomatoes and top them with mozzarella cheese and basil leaves. You can perhaps drizzle the salad with olive oil and balsamic vinegar. No need to say about its health factor.
The above mentioned are only handful of the  breakfast ideas which do not require cooking. As you can always experiment with your instincts and come up with brilliant breakfast ideas ,which require minimal cooking.
Image courtesy: gimmesomeoven.com
Various Breakfast Ideas Which Do Not Require Cooking