Healthy Breakfasts For Obese People

26 Feb 2011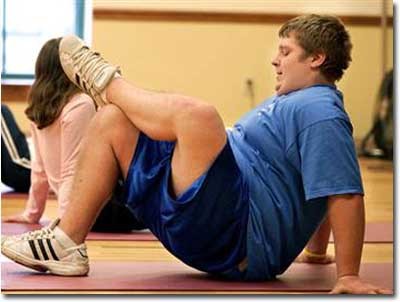 "Healthy breakfast ideas for obese people" is one of the most hit searches on Google nowadays. With the onset of a major sedentary lifestyle, healthy breakfast ideas have become the norm of the day. With various breakfast ideas for obese people, it is important that a healthy diet regime be followed to get back into shape.
These healthy breakfast ideas are filling and the main criteria for the breakfast ideas for obese is that it should prevent binging and in-between snacks throughout the day.
Oatmeal and Banana with Milk
Nothing beats an oatmeal breakfast idea for obese people. It is nutritious, healthy and gives all the important valuable food energy for the day. Since, the fiber and energy content is really high of oats, in all its forms like, oats, Oat-bran, pre-prepared oats, and rolled ready to eat oats, they help in keeping the tummies full with good healthy nutrition. A banana, of course, is a complete meal in itself. The Potassium will ensure that the cramps and hunger pangs stay away.
Whole Grain Bagel, Turkey Bacon and Greek Style Yoghurt
Turkey Bacon is a lean bacon and is a high source of proteins too. Yoghurts made out of skimmed milk can be really one of the yummiest and healthy breakfast ideas for obese people. It can be flavoured as in, Strawberry, Banana, Blueberry or even Honey!
Vegetarian Omelette, Toast, Cottage Cheese
The egg white omelette has been a favourite for all those who have been diet control beginners, since it is filling and one of the best healthy breakfast ideas for obese people. A brown bread toast and a little bit of mashed cottage cheese with a little salt and pepper, make an excellent meal.
Whole grain Burrito
Put a whole-wheat burrito and 2 ounces of grated low-fat cheddar into the broiler for three minutes.  Have an orange as well, and this breakfast provides you with vitamin C, calcium, fiber, and plenty of protein.
Green Tea and not shakes
The healthy breakfast ideas are not just about food, but also about the beverages that you consume before the day begins. Start your day with green tea, which has both heart-health and weight-loss effect.
Brown Rice not Cereal
Try a bowl of brown rice in place of processed cereal.  Brown rice is packed with B vitamins and fiber. Mix it into a bowl with honey, cinnamon, raisins, and a diced apple.
Omega-3, fat free!
Add a teaspoon of ground flaxseed to cereal, yogurt, eggs, or your smoothies. This healthy breakfast idea for obese people, can be taken along with organic eggs and fish, flaxseed is one of the best omega-3 sources. This will help to prevent depression and too much of exhaustion.
The basic idea behind having this blog on healthy breakfast ideas for obese people is that you understand that healthy breakfast ideas mean whatever you want to eat, but in the right amounts.
Watch your portions.  The three parts to a good breakfast are a serving of whole grains , a serving of dairy or other calcium-rich food, and a serving of fruit.  For example, you could have a bowl of multigrain cereal with strawberries and low-fat milk.  A breakfast like this totals about 300 calories.  A serving of high-protein food, like a meat serving or one egg, is not needed, but is okay if it doesn't add a lot of extra fat or calories.
Image Credit-uwillreadnews.blogspot.com 
Healthy Breakfasts For Obese People