Healthy Snacks To Serve At Classroom Parties
15 Feb 2011
Classroom parties can heave healthy snacks served to children rather than the unhealthy chips, and sugar loaded sodas, fries, doughnuts and pretzels. There are so many ways you can think of making the snacks healthy and fun. Children are not fond of things like broccoli and brussel sprouts so be careful to avoid the veggies they dislike but you can definitely make not so tasty things more flavorful with some creativity.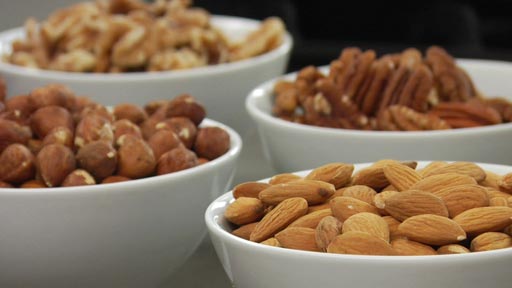 Some healthy snacks to be served at classroom parties are as follows:
Baby Carrots with dips like hummus, ranch, yogurt is a good option as eating carrots by themselves is quite boring for little kids. Using a flavorful dip can make the vegetable more fun to eat.
Fruit kabobs is another creative way to make the children eat some healthy snack.  Children usually like grapes, pears, apples, bananas and kiwis so put them on a skewer and sprinkle some herbs and spices to season them and give them a tangy flavor.  You can even add cubes of low fat cheese while grilling the kabobs which will add some protein to this dish.
Low fat chocolate milk is another excellent option. Drinking plain milk is not much fun for a child but put some chocolate in it and it suddenly turns into a wonderful treat. However, make sure to get the low fat variety or else the drink may have more calories than we'd like for the children to consume.
Trail mix with assorted nuts is packed with several nutrients and is an excellent source of energy for school going kids. Make sure the nuts have not been cooked in oil and the unsalted kind is better as you can avoid excess sodium.
Sandwiches made of whole wheat bread is a healthy food option for the children as they get the right amount of carbs and the healthy kind of complex carbs rather than the refined carbs that can be found in white bread. Make the filling of chicken or eggs with a little bit of low fat mayonnaise and it can be an appetizing snack for the kids.
With all these great food options you can serve healthy snacks at classroom parties and ensure the children are eating a healthier diet.
Image credit - ifoodtv
Healthy Snacks To Serve At Classroom Parties