Quick And Easy Ideas For Romantic Picnic Food For Two
14 Feb 2011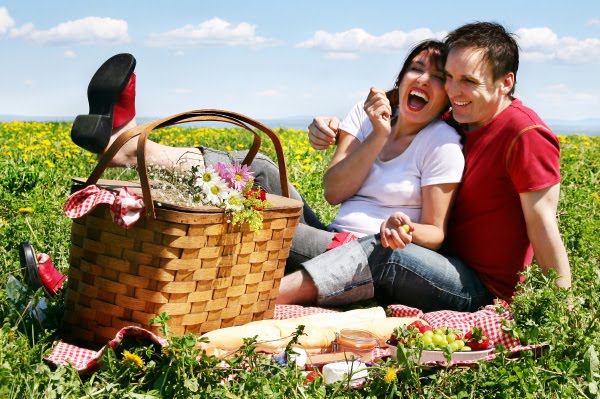 I will be spending this year's V-Day in Kingdom Singledom. Surprisingly enough, I'm not depressed today. I'm in a calm, blank space, if you know what I mean. If you are in love with someone, just take them out on picnics and rock concerts all year long. Don't just come looking for ideas in and around Valentine's Day. But it is not such a bad idea either, to come looking for ideas for V-Day. You can also read my previous blog about romantic menu ideas. In this blog , I'm going to solely concentrate on some practical, romantic picnic ideas food for two. Romantic picnic ideas floweth like a river.
Easy Ideas for Enjoying a Picnic for Two
Before you start cooking romantic picnic food for two, remember that the picnic is all about romance. You need to be able to feel good about yourself and the person that you are going to be with at the end of the day. Make sure that you have the picnic basket ready along with plates, spoons, forks, napkins, knives, glasses, blankets ready.
Remember that, it is your picnic. This means that you can choose to cook whatever you want, or rather what you both want.
Plan the menu days in advance. Do some research online. Make a list of all the quick and easy recipes. Then pick your favorites for that list.
Get all the grocery before you start cooking.
If you like and if you have the time, you can do a pilot run of all the recipes before your picnic day.
Remember to carry water with you. Don't get dehydrated in the sun.
Eat. Pray. Love.
These tips would help you plan your picnic well. Have a wonderful Valentine's day.
Image Courtesy: picnicking.blogspot.com
Quick And Easy Ideas For Romantic Picnic Food For Two