How to Host a Brunch Party for Kids
9 Feb 2011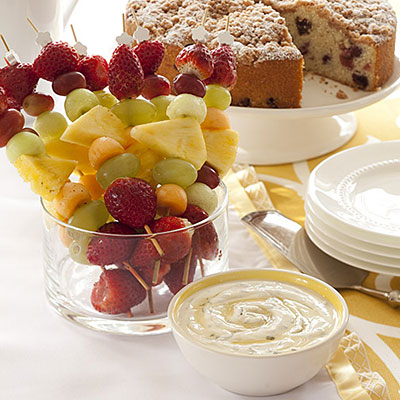 This blog concentrates on the question how to host a brunch party for kids. When you are not in a mood to host a full-out bash, throwing a brunch party is the perfect idea. If you want to host a brunch party for kinds, you must first read a few tips on how to host a brunch party for kids.
The best part about a brunch party is that its food can be prepared quickly and easily. You must get creative here with things like eggs, french toast, sausage and pancakes. Do not forget that brunch is simply a fancy breakfast. Let your imagination stroll as you review a number of recipes and dishes. There exists an abundant choice of recipes that can satisfy even the pickiest kids. Here are some tips and food ideas that will make your brunch party for kids a smashing success.
Nibblers
Nibblers are basically appetizers at a cocktail party, but when it comes to a brunch party, the standards are definitely more casual. Fruit platters serve to be great appetizer for brunch and they are liked by kids. They are not only nutritious but they complement the breakfast theme too. At a kids brunch you can also serve French toast slices with some powdered sugar over them. These easy to make nibblers can be spiced up by offering different varieties of syrup at the table. You can buy dime-size hot cakes from the refrigerator section in the grocery store and work out your dipping idea with French toast. Is is always great to present creative dishes at a kids party.
Juices
Offer the kids a few kinds of homemade juices. Anyone can serve readymade carton juices.  Wow the kids with anything freshly squeezed. Juices like orange juice and pink lemonade will surely be appreciated. Look for fruit drink concoctions online. Experiment with different flavors.
Entrée Ideas
When hosting a brunch party for children , you can always make some easy breakfast food, as long as you get them right. Scrambled eggs are one of the easiest ways to fill up your kids. Present them on a decorative platter and see how much they are appreciated by little kids. Hot cakes are yet another filling entrée and you can serve them along with a variety of syrups. They can easily be prepared for a large gathering unlike items like waffles. It is a must to include slices of toast on your menu, and a fruit parfait is also a good option. You kids will definitely have a great time at your brunch and they will leave satisfied with a full stomach.
image credits : crayonsandcheckbooks.blogspot.com  
How To Host A Brunch Party For Kids