How-to: Organize a Great Superbowl Party

14 Jan 2011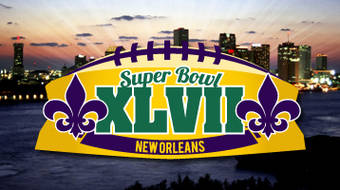 Super Bowl XLVII is just a day away and everyone is gearing up for this event. While it is the best time to party with friends, kowing how to organize a great Super Bowl party at home can be your biggest challenge. Here are some great tips to make your Super Bowl party the most memorable ever!
Invitations
First of all, you need to invite people over so create an interesting party invitation. The invite should be an indication of the kind of fun-filled day awaiting your guests for Super Bowl. A football- shaped card could work best and it would also become a nice souvenir.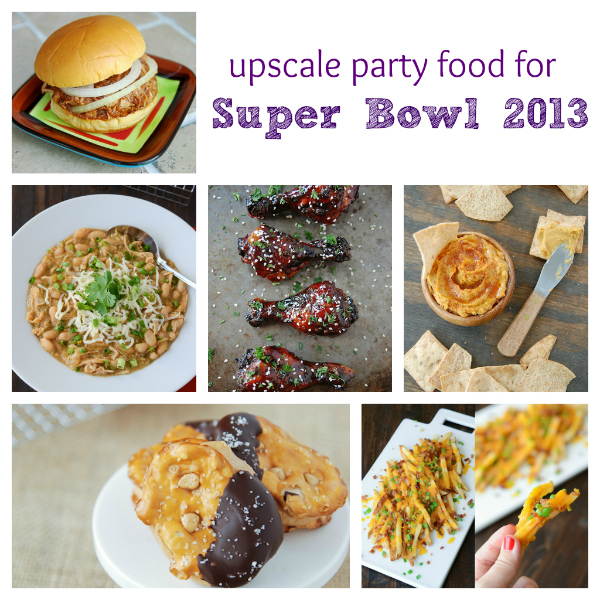 Decorations
While we agree that with the Super Bowl on TV nobody is going to look around your house expecting decorations, it could be nice if you just placed a few decorations around your living room. Put up a few balloons, some streamers, a few posters of your favorite team or individual players. This will add some extra spirit to the Super Bowl party and might make your guests take notice.
Seats
A comfortable seating arrangement is mandatory for a successful party. Keep your seating informal but super-comfy. All the guests should get a good view of the action on screen. For this, you can arrange the party in a hall or outdoors, depending upon whether your TV can accompany you outdoors or not. In case you have access to more than one television, you can even put up your guests in groups in different rooms. However, in that case, you will have to keep moving from one group to another and, doing this, you may miss some of the action yourself.
Menu
Good food is integral to organizing a Super Bowl party. In this regard, you need to keep in mind three things:
a. The food should be bite-sized and easy to eat without making a mess
b. You should not need to spend days in advance cooking in the kitchen, and;
c. The recipes should be tried and tested, so that there is no nasty surprise.
You can order takeout food as well if you have access to a great catering service, but do keep in mind the individul preferences. If you'd rather prepare some appetizers yourself, then here are some great Super Bowl recipes for you to try out! You can also find additional recipes, including some of our all-time favorites, on our Pinterest board!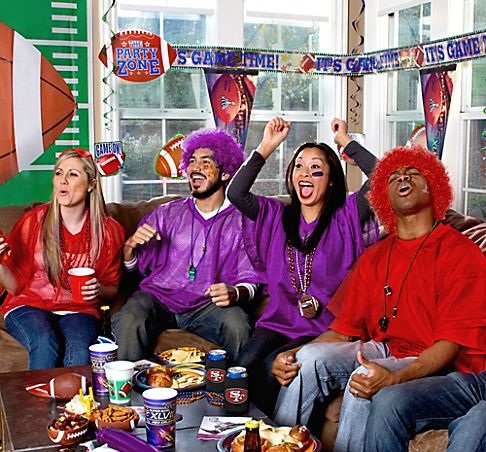 Drinks
For an informal party like the Superbowl, BYOB is a fairly acceptable practice. However, make sure that you make it clear on your invitation. But if you are willing to supply drinks for your guests, then you need to prepare ahead of time. First of all, you need to determine the amount of drinks you will need for a party of at least 20 guests. Set up a designated space where the drinks can be mixed and served so that your guests can help themselves. You can also place a few coolers packed with drinks in different rooms for your guests to have easy access to these drinks.
Something For Everyone
Although it may seem highly unlikely, there may be some guests who are more interested in socializing than watching the game. Keep them busy with a few activities on the sidelines, like playing cards or video games. This will be a handy tip in case you are also having kids over.
If you take care of all these arrangements beforehand, there is no way your Super Bowl party will not be a success!
Image courtesy: sportstravel, thenovicechefblog, partycity
How-to: Organize A Great Superbowl Party