Top 10 Vegetarian Super Bowl Party Foods

14 Jan 2011
Since Super Bowl has come to be synonymous with chicken wings and hot dogs, vegetarians often find themselves at the receiving end at Super Bowl parties. So, why don't you pick up your choice of these top 10 vegetarian dishes and serve them on Super Bowl weekend?
Nachos - A variety of mushrooms, tomatoes and spinach nachos with melted cheese and chilies on top can serve as a delightful vegetarian Super Bowl party food this season.
Veggie Hot Dogs - Hot dogs have become synonymous with Super Bowl but why can't we think of  vegetarian hot dog? After all, the cornmeal dog is a very popular fair food in America!
Baked Chips -  You can also serve  variety of thinly sliced root vegetables, baked as chips and seasoned with salt and herbs. If you want to add a bit more taste, just drizzle them with olive oil.
Pigs In Blanket - A combination of vegetarian sausage links covered with croissants wrapped around it is indeed an innovative and delicious Super Bowl party food idea for your vegetrin guests.
Cucumber Sandwich - Wafer thin cucumber slices covered with mayo and filled inside fresh white bread slices make for  perfect snack during Super Bowl weekend.
Jalapeno Fries - Jalapeno peppers sliced lengthwise, filled with cream cheese and deep fried will have your guests hankering for more.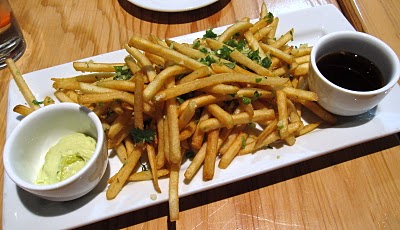 Bean Bruschetta - French or Italian bread topped with a mixture of great Northern beans, tomatoes, basil and olive oil can certainly be an enviable option for the vegetarians at a Super Bowl bash.
Veggie Wraps - Tortilla wraps filled with an assortment of chilies, cheese, tomatoes and baked beans all covered with a tasty salsa makes for a great Super Bowl party food.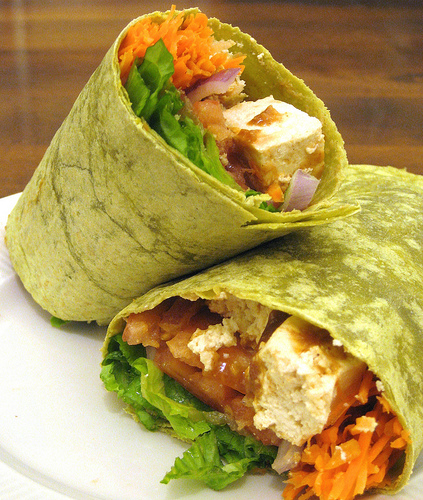 Avocado Salad - We know you love avocado in every form but this salad may make you partial for the rest of your life. Just serve it chilled or warm in individual salad bowls, along with  healthy dressing and you are set to go.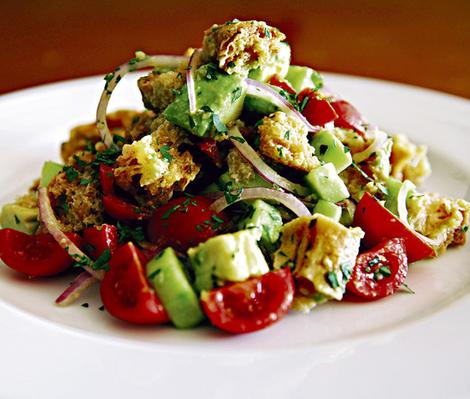 Granola Candies - When you get tired of the nerve-wracking moments during crucial touchdowns, you can, instead, bite on these candies, which are healthy and tasty, as well.
There is no need to fret if you are a vegetarian. Do try out these Super Bowl Party Food ideas and cheer for your team like never before.
Images Courtesy: newgourmetrecipes, karencheng, teantiques, heavytable, ifood, dougeatherforever, eatingla, rattygourmet, wscwong, andreabeaman, oneworldveggie,
Top 10 Vegetarian Super Bowl Party Foods