Top 5 Fine Food Arts To Savor With Eyes

13 Jan 2011
Food artists make great pieces of art form the most unusual foods around. Presenting the Top 5 Fine Foods Arts To Savor With Eyes. Here are some of the best food artists with their unique art work made of food items:
Rachel Mount
Cake Artist (UK)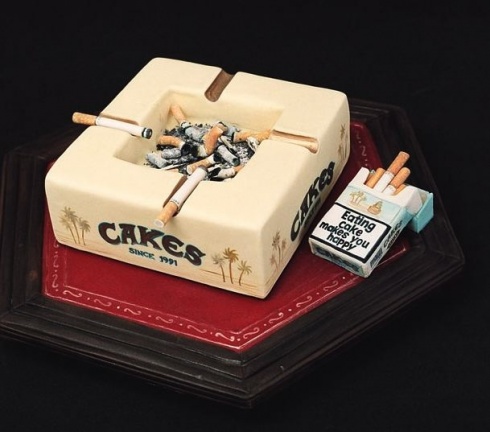 Rachel's cake creations and decoration has taken London by storm and her unique creations have been embraced by the London art world. With no formal training in either cookery or art she has carved a niche for herself as a cake artist. Her clientele boasts of Hollywood celebrities, Top designers, Rock stars, Sport stars and other royalties. In 2007 the Royal Academy of the Arts nominated her for the "Best Newcomer Artist Award". Though her spectacular creations are a rage, but only the loyals can afford it
Prudence Emma Staite
Food Sculptor (UK)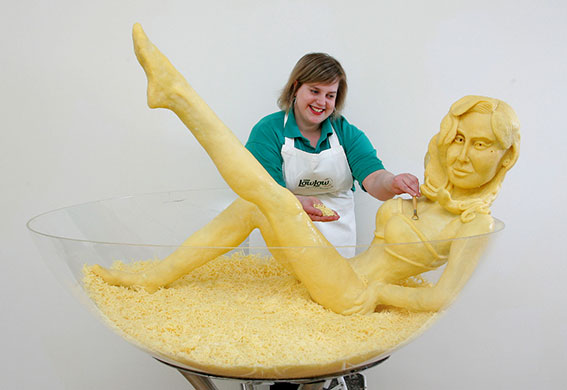 She is the most popular food sculptor around and a unique one at that. She is an expert who can made food sculptors with almost any food items including, cheese, vegetables, meat, sweets, pizza base, bread, butter, and more. Some of her most known creations include life-size rooms crafted meticulously and entirely of chocolate, busts of Winston Churchill and the Pope rendered from bread, and Warhols recreated from chocolate Smarties. Emma, sometimes uses non-edible items such as beads, bows etc. in her work to enhance the whole thing.
​Filippo Ioco
Body Art/Photography (United States)
Next on the list of fine foods art examples are the creations from Filippo Ioco. While I was at World Erotic Art Museum in Miami, I had the pleasure of seeing some of the most stunning art works by this renowned body painter. There were models dipped in variety of food delicacies such as neon blue martini and butter soaked pancakes. They were the perfect examples of fine food arts to be savored with eyes.
Takashi Itoh
Watermelon Carving (Thailand)
Takashi Itoh is one of the most celebrated fruit carvers in the world and has won quite a few food carving contests. According to him food carving is a tradition in Thailand that dates back more than 700 years old. Every year in December, Thailand celebrates a festival called The Floating Lantern Festival, in which people decorate lanterns with carved food. Have a look at his website (http://takashi64-hp.web.infoseek.co.jp/page009.html ) for some mind boggling watermelon carvings.
Ok, now the last one on the list
Bento Boxes
Japan
Bento refers to a packed/ take away meal in Japanese cuisine. The box consists of traditional Japanese food: rice, fish or meat, and one or more tsukemono (pickled vegetables) or cooked vegetables. The unique thing about this lunch box is that the container is ornate handcrafted lacquerware and the bento box consists of tastefully made and presented simple home cooked food. It requires a great deal of time and effort to prepare this box everyday. It is made in every household in Japan.  
Image Credits: uploads.neatorama.com, turbo.inquisitr.com, oneinchpunch.net
Top 5 Fine Food Arts To Savor With Eyes