Top 10 Easy-To-Go Breakfast Ideas

7 Jan 2011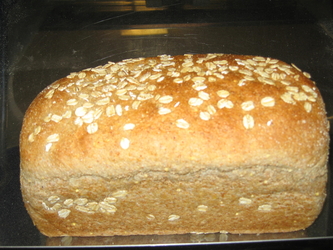 Top 10 Easy-To-Go Breakfast Ideas is perfect for anyone who doesn't desire to spend hours preparing breakfast early in the morning. These are easy-to-go breakfast ideas which you will love to use. Check the top 10 easy breakfast ideas:     
Mixed grain bread: This can be served with almond butter, sliced bananas and topped with raisins and cinnamon powder. It makes wonderful breakfast when served with low fat milk.
Yogurt- We all know about the nutrients present in yogurt. Serve unsweetened yogurt for breakfast with a wholegrain toast, ground flaxseeds, green tea and fresh fruits for a healthy breakfast.
Homemade granola – This is an easy to go breakfast which can be prepared in minutes.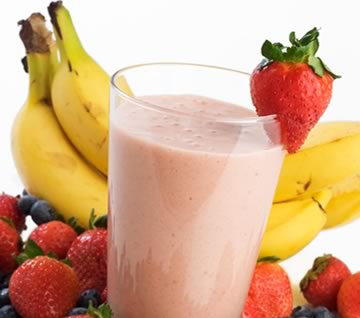 Rolled oats, wheat cereals, dried fruits and flaked coconut is used to prepare this delicious granola for breakfast.
Fruit smoothie – This makes a perfect light easy to go breakfast for all fruit lovers. Include as many fruits you desire in this smoothie – common fruits included are kiwi, apples, bananas, strawberries, cherries, oranges, grapes and some flaxseeds in their ground form.
Cereals – These have always been loved as breakfast ideas which are easy to prepare and filling too. Prepare any high fibre cereal of your choice and top it with some dried fruits, mixed fruits, sweetened yogurt and soy milk to enhance its taste.
Sandwiches – Kids love this as breakfast – these are also considered to be easy to go breakfast which can be prepared in a short time. This is prepared with lean ham, fresh turkey, whole grain bread and then topped with tomatoes and reduced fat free milk.
Scrambled eggs – These are often sprinkled with ground flaxseeds and then served with fresh bread or fresh. A glass of warm low fat milk served with scrambled eggs is a healthy way to start the day.
Brown rice – Those who love rice can have brown rice or even barley for their breakfast. This is also considered to be an easy to go breakfast, as it needs a few minutes to prepare this. You can prepare the brown rice the night before and then top it the next morning with sliced apples, reduced fat milk and cinnamon powder.
Cooked oats – These are quite common breakfast ideas as they are easy to prepare and quite filling too, apart from being full of vitamins and minerals. These are normally topped with sliced bananas, calcium milk, chopped raisins and dried cranberries before serving as breakfast to enhance their taste.
Scrambled tofu – A light yet very interesting easy to go breakfast idea for anyone who seeks a little change from the regular breakfast. Scrambled tofu can be prepared with soy sauce, peppers, onions which are stir fried before serving. These can be served with toast and soy milk. 
Image credits: cgfarmhouse.com, rawfoodsmadesimple.com
Top 10 Easy-To-Go Breakfast Ideas