Raw Food Recipes For Beginners
30 Dec 2010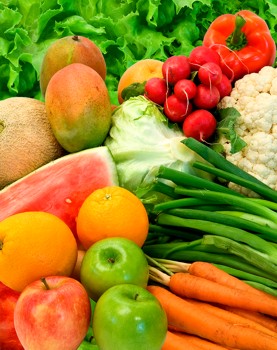 If you are conscious about healthy eating, then you can experiment with your diet and begin with raw food. Raw foods are full of essential nutrients, but many of us have no idea about how to eat them. Here you will find some easy raw food recipes for beginners, which will help save time and energy, and is still a delicious and nutritious addition to the meal. The most interesting thing about raw food is that you can do a lot of experiments to mix and match with several raw ingredients. Whatever way you prepare these raw foods, they taste really awesome, particularly when you grow a fondness for them. Depending on the following raw food recipe ideas, you can easily start your project to serve unique and delicious items on the table.
Green Soup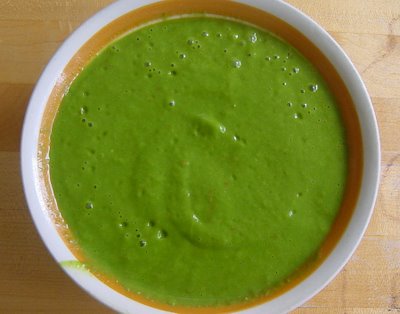 Green soups are unique as well as tasty and nutritious. Particularly, these are great for kids. You can take plenty of greens including kale, chard, baby spinach etc. With these greens add cucumber, tomatoes, bell pepper, celery, cabbage, avocado and seaweed. Put all these ingredients into the blender, add little water and season with salt and pepper. Blend this thoroughly to make a soupy consistency. Serve this by garnishing with cherry tomatoes or sprouts.
Avocado, Celery Stuffed Kale
Blend the celery, avocado flesh, parsley and garlic to make a thick paste. Season the paste with salt and pepper. Spread this on top of fresh Kale leaves. Garnish this with seaweed or parsley or your choice of toppings. Roll the leaves like a taco or wrap and secure with a toothpick.
Apple Pie
This is another one among the easy raw food recipe ideas, where you can prepare even the pie crust without any baking effort. Form the raw piecrust by blending almonds, dates, vanilla beans and a pinch of cinnamon. The consistency of the mixture will be such that you can form dough out of it. Press this dough on a pie pan to make the right shape of piecrust. Now the remaining part is to prepare the apple filling. For this, first you need to dehydrate chopped apples by seasoning with lemon juice and cinnamon. Meanwhile, prepare a blend of apples, cinnamon, dates and lemon zest in your blender. Mix both, the dehydrated apple and the blended apple, together in a bowl. Pour this into the raw pie crust and place inside the refrigerator to set for at least couple of hours.
Image Courtesy: healthy-self.com, therawmochaangel.blogspot.com, eiknit.com 
Raw Food Recipes For Beginners