How To Cut Party Food Expenses At Home

27 Dec 2010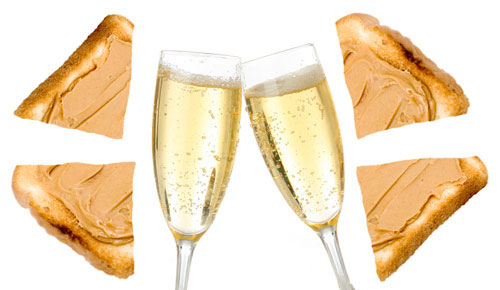 Are you going to host a party this New Year's eve and are looking for ways to cut party food expenses? Your search ends here because this blog will show you some great tips to limit party expenses and still host a smashing do.
Ways to limit your party food expenses:          
Brinner time - Brinner is breakfast eaten at the time at which you eat dinner. Serve the main course food items after midnight to cut down expenses on the main course. Most of your guests will gorge on appetizers and have their share of drinks. You can serve breakfast foods which will help you to cut down expenses. Or have a buffet table and include inexpensive dishes like Curries and rice with accompaniments such as chutneys or Casseroles with roast vegetables and sauces.
Pot Luck- If you are having an informal party and calling only close friends, a Potluck is an excellent way to cut down food costs. Remember to check with your friends what type of dish they are bringing so that there are no similar items.
BYOD- Instead of following the Bring Your Own Beer policy, ask your friends to bring their favorite wine, liquor or liqueur. Have a "Best Cocktail" competition so that your drinks menu is a lot more fun and innovative. This is sure to cut down your party expenses since alcohol takes up a large part of a Party budget.
Hors d'ouvres and Desserts- Include cold cut platters, bread, biscuit and cheese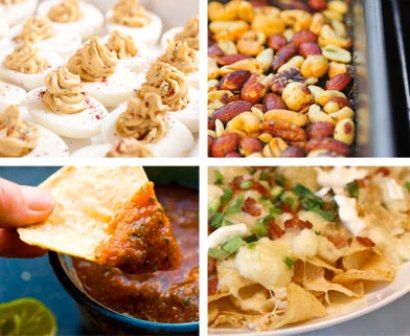 plates or vegetables, chips and dips. Keep the appetizers simple. Buy inexpensive and healthy items like fresh fruits, nuts and popcorn and make them fancy appetizers by glazing, candy coating or spicing them up. Most of your female friends' New Year Resolutions include 'Lose Weight' so cut your food expenses by having small portioned desserts assembled in a fancy way. Make your own chocolates truffles, tarts, sorbet or ice-cream.
Make a Party list- Make a trip to the supermarket before you prepare your menu so that you can include items on offer. Carefully prepare your menu, and then your shopping list. Substitute your recipes with ingredients and quantities which will not affect the dish. Take your list when you go shopping and purchase items only mentioned in your list. Trust me you will have a cheaper party since you will not be buying items which you do not need.
This list of means to cut party food expenses is meant to bring down your expenditure and not cut down the fun your guests should have at the party. Keep this basic principle in mind while employing any of the above means.
Have a great New Year's eve party!
Image courtesy - www.seriouseats.com
How To Cut Party Food Expenses At Home