MENU PLANNING PART 2 ( DINNER).
15 Apr 2008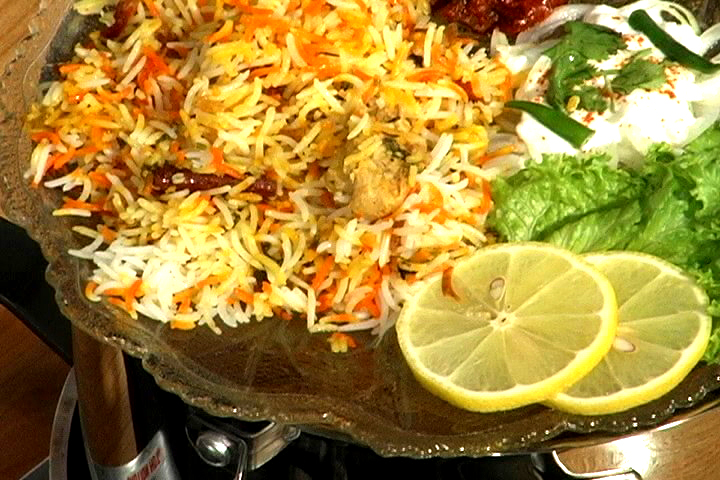 The second type of menu planning is planned for dinner. Even a dinner at home or any gathering as wedding or engagement ceremony those parties                                          are commonly held at night. First thing arrange a good dinner menu keep in mind the quality and the variety of dishes. I think, now u people very well, how much important the single word Menu planning is. Follow the planner we can we can understand what is the taste majority of guests, beautification of dishes nutrition of dishes and also according to our budget.  
There is two or three dishes at least required for a good dinner. It will be better if we arrange more and lots of dishes arrange at dinner. A good dinner menu divided in to three or four parts of cuisines.
(1)   First portion served before mean meal called "Appetizer"
(2)   Main course
(3)   Sweet dishes or desserts
(4)   Cold or Hot Drinks
(5)   Now these days "Pan & Saunf" is added as a fifth item of menu
Keep in mind, it will gives a better result must arrange the menu according to season and occasions.
 (1)Sour, Fruit salad, Fish and Chicken nuggets, fried Nuts, and Nimco presentable as appetizer in dinner menu of winter
  (2) For summer, different type of juices even fresh juice, with snacks served as appetizer
(3) Main course have at least two types of curry, one type of rice, or any type of bread Qorma, Chicken karahi, White karahi,Tikka and Kabas ,Biryani or Pulao, Nan, Taftan, or Qulcha Sheermal with Salad & Raita is summer special dinner gathering at KARACHI (Pakistan).
Paya, Nihari,Qorma, Tikka,Kababs ,Biryani , Nan,Taftan,,Qulcha served with Salad & Raita in winter at KARACHI. Common sweet dishes or desserts are popular in Karachi is Kheer, Custurd, Qulfi, Ice-cream, or Lab-e-sheereen.
Just like in winter popular desserts are Gajar ka halwa,Pumpkin halwa, Kheer, hot Gulab jamun. The dinner will never complete without cold –drinks in summer, and Coffee, Tea or Kashmiri tea in winter. There is a unique look seemed when PAN and SAUNF  put the end of menu.
STARTERS       
Main courses (Gravy and curries)...          
Type of  biryani or Pulao..........YAKHNI PPULAO
MUTTON BIRYANI
KABABS & TIKKE           
DESSERTS...
MENU PLANNING PART 2 ( DINNER).