You are here
Home
»
Menu
»
Dinner Menu
» Yule Dinner Ideas: How To Plan A Yule Menu With Traditional Yule Foods
Yule Dinner Ideas: How To Plan A Yule Menu With Traditional Yule Foods
13 Dec 2010
Choice of foods may differ with people, as some believe pork and seafood are the traditional Yule foods, while others consider roasted turkey, roast pork, eggnog, spiced cakes, fruit cakes and recipes made with dried fruit. Here are a few Yule Dinner Ideas and How To Plan A Yule Menu With Traditional Yule Foods.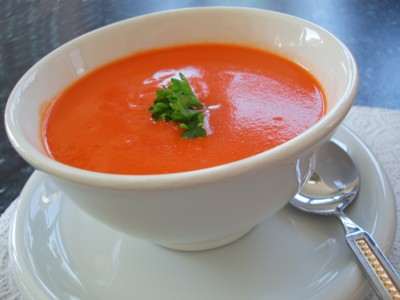 Soup: You can start your Yule dinner menu with mutton soup. For vegans, try cream of tomato soup. Serve it with roasted potatoes. Try this easy to make tomato soup recipe this season.
Smoked Mutton: You can make mutton strong or light flavored. If you want a tender texture, slowly smoke the mutton chops in a smoker for great taste. This is one of my favorite traditional Yule foods, which you can add in your dinner menu this season.
Roasted Leg of Lamb: Remember not to overcook lamb as it has its own wonderful flavor. This is why this traditional recipe, which emerged in the last century, is still everyone's favorite. Go to this link to find a few recipes on roasted leg of lamb.
Sage and onion roast potatoes: As delicious as its name – sage and onion roast potatoes are loved by all. Include this easy-to-make recipe for your vegan guests in your Yule dinner menu. Find some sage potato recipes on ifoodtv.
Smoked rack of pork: Some call it smoked rack of pork, while others pork rib roast – whatever be the name – this traditional Yule food is a favorite of many because of its great distinct taste as well as affordability. Serve it with Portuguese light green wine-Gazela Vinho Verde or with Piedmont's non-vintage 1917 Stella Rosa Il Conte d'Alba.
Chocolate yule log cake: Yule celebrations will be incomplete without a yule log cake. Try some cake recipes from this link and have a great Yule.
Image Credit: recipes.howstuffworks; bonappetit
Yule Dinner Ideas: How To Plan A Yule Menu With Traditional Yule Foods