Top 10 Tofu Dessert Recipes

9 Dec 2010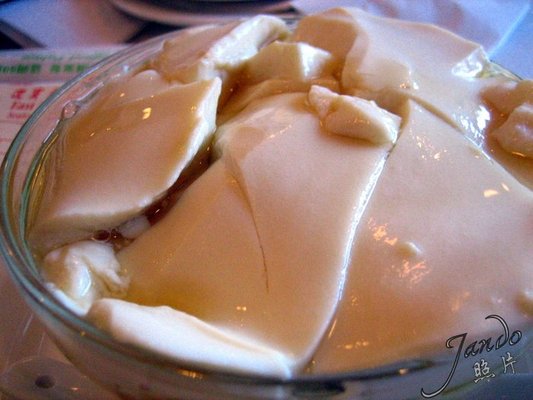 Incorporating the low fat tofu into delectable desserts may help to keep your waist line in check.  It is therefore important that you go through these top 10 tofu dessert recipes before you decide to go off sweets altogether. It is not only the weight watchers who benefit from using tofu in desserts, vegans can take heart from the fact that they will not have to give up sugar and spice and all things nice once they learn how conjure up some terrific tofu dessert recipe ideas.
The cottage cheese like consistency that the tofu is famous for can enhance the taste of desserts as well. Taking a look at the top 10 tofu dessert recipes will give you a clear indication of how wise it would be to accept tofu as a part of your daily diet.
Tofu-Oreo Delight -  A wonderfully innovative dish that can be termed as one of the best tofu dessert recipe ideas of all times. A combination of low fat milk, sugar substitutes and sugar free jello whisked and poured over a handful of crushed Oreos do the trick. Allow it to set for a while and tuck in to your heart's content.
Tofu Chocolate Cake - One of the strangest tofu dessert recipe ideas to be sure. But certainly a healthier option for a chocolate cake.
Tofu Pudding- A number of assorted berries, some Jell-O, soy milk and tofu! You now have the right ingredients for trying out one of the most innovative tofu dessert recipe ideas.
Fruity-Tofu Smoothie - Whisking a mixture of different berries or a number of citrus fruits together with some silken tofu makes a delicious cooler during a hot summers day.
Ginger-Orange Tofu - Tofu dessert recipe ideas that will prove to be an instant success!  A concoction of orange juice together with the fruit itself and tofu interspaced with juliennes of sweet ginger all set to cool  can certainly make your day.
A bread pudding, warm grapefruit puddings or a blueberry pie with the low calorie tofu are a few of the other desserts that help to keep you healthy as well.  Having a Tofu-Pumpkin pie this Christmas or a glazed strawberry dessert in combination with tofu are other tofu dessert recipe ideas that will help to reduce your weight while you do not have to compromise on the taste either. 
Image Courtesy: yelp.com
Top 10 Tofu Dessert Recipes