Traditional Delicious Sweets from Bihar
4 Apr 2007
There is large variety of sweet delicacies. Unlike Oriya and Bengali sweets which are soaked in syrups made of sugar and are therefore wet, sweets of Bihar are mostly dry.
1.LADOO: Ladoo is an Bihari  sweet. Laddu is often made to celebrate festivals or household events such as weddings. It is made of flour and other ingredients formed into balls that are dipped in sugar syrup.
a.Besan ka ladoo: It is made from besan mixed with pieces of sugar, extremely delicious to eat!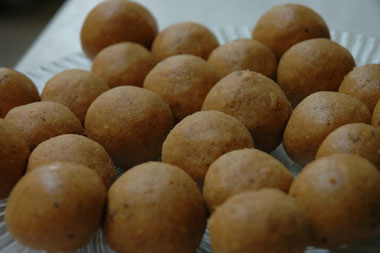 http://www.ifood.tv/recipe/besan_laddu 
b.Motichoor ka ladoo; Motichoor laddu is a sweet delicacy of the central Bihar region, made from grilled gram flour flakes which are sweetened, mixed with almonds, pressed into balls and fried in ghee. Originally from Maner, a small town near Patna, it is now made and enjoyed throughout India.
2.Jalebi is a sweet commonly sold in Bihar, It is made from deep-fried, syrup-soaked batter and shaped into a large, chaotic pretzel shape.
                            http://www.ifood.tv/recipe/jalebi
3.KHAJA:Khaja is a sweet delicacy of Bihar state, India. Refined wheat flour, sugar and edible oils are the chief ingredients of khaja
.4.PARWAL KI MITHAI: Parwal Ki Mithai is a sweet made of parwal. It is a dry sweet. The outer covering is made of Parwal whereas it has a filling made of milk products. It is rather popular in Bihar, but is also found in eastern Uttar Pradesh and West Bengal.
5.KHEER:Kheer  is a traditional Bihari .dish, a rice pudding typically made by boiling rice with milk and sugar. It is often flavored with cardamom and pistachios.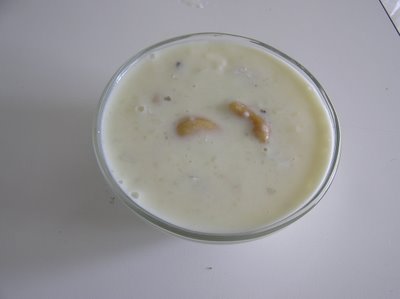 . http://www.ifood.tv/recipe/rice_kheer
6.HALWA:Traditionaly  famous sweet delicacies of Bihar.This is a home cooked sweet.
Gajar Ka Halwa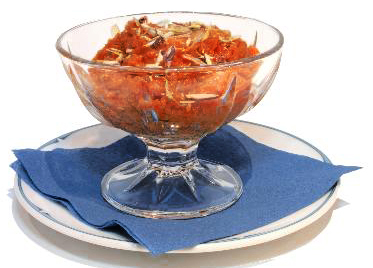 http://www.ifood.tv/recipe/gajar_ka_halwa
                    http://www.ifood.tv/recipe/gajar_halwa
Suji Halwa
                   http://www.ifood.tv/node/217
7. RASGULLA: Rasgulla  is a dessert fromBihar, Orissa and Bengal consisting of balls of unripened cheese or cottage cheese (chenna) soaked in a sugary syrup.
                            http://www.ifood.tv/recipe/rasagulla
8.TILKUT: sweet savoury made in the Indian states of Bihar and Jharkhand. Tilkut is made of pounded 'tila' or sesame seeds (Sesamum indicum) and jaggery or sugar. The best tilkut is said to be from Gaya. References to this dry sweet is found in the in Buddhist literature as 'Palala'.
Normally, three types of tilkuts are available - the sugar tilkut is white in colour, the sakkar tilkut is made of unrefined sugar and is light brown in colour and the gur tilkut is made of jaggery and is dark brown in colour. Each of these varieties have their own flavour. However, the white variety made of sugar is more popular and the other two varieties are losing out. The circular shaped savoury is called tilkut and the smaller nut-sized ones are called tillouri.
9.THEKUA: Special sweet for Chata Puja.
10.KHUBI KA LAI
11 PEDA
                "GO BIHAR:GREAT SWEETS"
 
Traditional Delicious Sweets From Bihar