Popular Bengali Lunch Menu
Bengali cuisine is well-known for the vast range of rice dishes and various preparations of freshwater fish. Bengali cuisine is rich and varied with the use of many specialized spices and flavors.
 Fish is the dominant kind of meat, cultivated in ponds and fished with nets in the fresh-water rivers of the Ganges delta. More than forty types of mostly freshwater fish are common, including carp varieties like rui (rohu), katla, magur (catfish), chingŗi (prawn or shrimp), as well as shuţki (dried sea fish). Salt water fish (not sea fish though) Ilish (hilsa ilisha) is very popular among Bengalis, can be called an icon of Bengali cuisine. Almost every part of the fish (except fins and innards) is eaten; the head and other parts are usually used to flavor curries.
          POPULAR BENGALI LUNCH MENU:
  FISH CURRY (MAACH):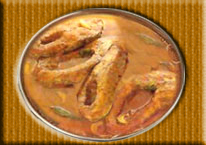 http://ifood.tv/node/625
  AND
    PLAIN RICE(BHAAT):

               http://www.ifood.tv/video/how_to_make_rice 
    WITH
       SWEET DISH



                                            



          SONDESH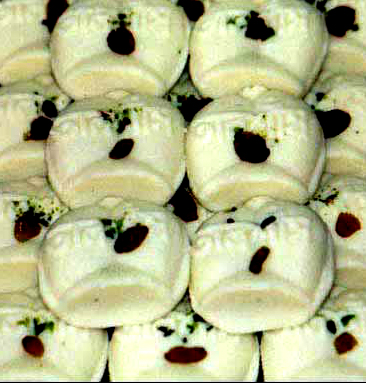 http://ifood.tv/recipe/sandesh