Top Snack Foods Before Your Wedding
23 Nov 2010
Knowing the top snack foods before your wedding is a must, especially if you have an appetite and urge for those small bites between meals. Wedding, quite ironically, brings in both indulgence and control at the same time. On one hand, you can have the liberty to indulge on the actual preparations of wedding – jewelries, cosmetics, costumes – but, on the other, losing weight and being slim for that perfect day is always on your mind and hence, you constantly keep an eye on the kind and quantity of food you have. Snacks become particularly tempting during these tough times. But fret not! Just follow these ideas and do some smart snacking. These top snack foods before your wedding can surely let you enjoy the satisfaction of snacking, yet not lead you to the risk of being overweight just before your wedding.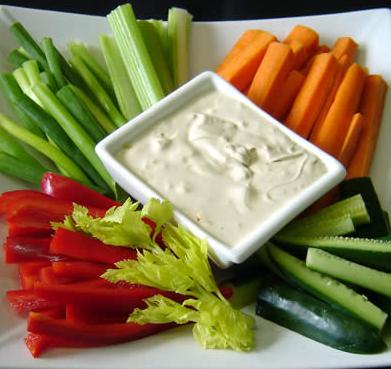 Vegetable Platter:

Vegetable platter is a great snack to eat before your wedding. Having healthy, nutritional vegetables likes carrot sticks, celery stalks or cucumber slices not just satisfy your craving for some tasty snacks, they bring good health along with them as well. These vegetables, being non-fatty in nature, do not make you gain weight. At the same time, many vegetables contain anti-oxidants in them, which in turn make your skin glow. Therefore, a vegetable platter satisfies your hunger as well brings in some element of health and beauty.
Fruit Salads:

Fruit salad is another great pre-wedding snack. Fruits are rich in vitamins and minerals and consuming fruits not only reduces weight, it also increases your energy consumption. The high fiber content in fruits and the anti-oxidants in them are also good for your health.
Sandwich Wraps:

Sandwich wraps are again favored well before your wedding. The thin wraps, used as an alternative to the heavy breads do not cause bloating. The meat present in the sandwich wraps (for example, in ham or turkey wraps) is also rich in fiber and protein that do provide energy for the whole day but not in an adverse way as sugars do. However, ensure that the wraps do not have egg or tuna in it, for these are high fat content food items.
Baked Potato:

Baked potatoes, unlike boiled or mashed potatoes, are able to retain the nutritional enzymes within them, thereby, being a good source of nutritional energy to help you survive throughout the day. Therefore, baked potatoes are also a smart snack to eat before your wedding.
Yogurt:

Yogurt is another healthy alternative as snack food. It is a well balanced food choice that contains a proper balance of proteins, vitamins and carbohydrates. Try going for a non-fat or soya milk yogurt, to make it healthier, and add some fresh fruits like kiwi, apple or strawberry to make them taste better.
Thus, if you just look around, there is indeed a variety of options for snacks to eat before your wedding. All that you really need to do is, plan your snacking time and type and a perfect shape is naturally to follow for sure.
Photo Courtesy: banquetexpress.com.au
Top Snack Foods Before Your Wedding