Best 5 Thanksgiving Menu Ideas
20 Nov 2010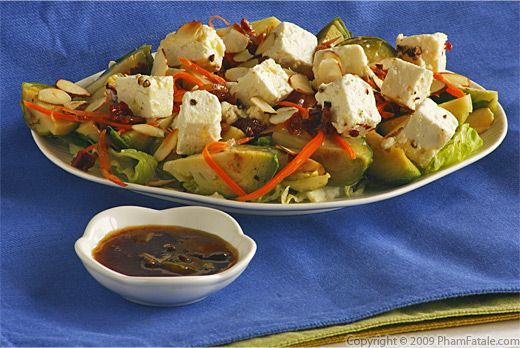 With so much importance being laid upon the menu chioces of a Thanksgiving party, hosting one can surely be a daunting task. Hence, to help you out of I have put doen a collection of the best 5 menu options that can be included in your Thanksgiving party. I am sure you will not only find these dishes tasty but also, easy and quick to prepare....
1- Soup 
What is a Thanksgiving dinner without including the pumpkin in the menu? So, here I go with the Saffron Pumpkin Soup, which comes as an elegant show stealer with a distinct earthy flavor contributed by the roasted pumpkin, walnuts, saffron and chanterelle mushrooms. For this recipe, simply roast the pumpkin and puree it. Sauté garlic, onion, marjoram and thyme and remove the latter two. Now, cook the sliced plantains till golden soft, season with salt and pepper and mash them. Next, grind the saffron threads in a mortar and pestle and soak them in little water. Prepare a vegetable broth with the already sautéed herbs, chili flakes, chanterelles, carrot, apples and the pureed pumpkin. Discard the apples at the end of cooking. Finally, for the saffron pumpkin soup, combine the broth with crème fraîche, heavy cream and nutmeg in a blender and add the saffron water to it. Season the creamy soup with salt and pepper and drizzle some walnut oil before serving.
2- Salad
Brussels Sprout Salad with Marinated Feta Cheese is an excellent salad truly dedicated to the festive occasion of Thanksgiving. Begin by marinating the diced cheese in a bowl. Add to it some lemon zest, lemon juice, multi-colored peppercorns, sea salt, 3 herbs of your choice, red chili flakes and olive oil. Toss them well. Then, pickle carrots by shredding and tossing them in sugar and lemon juice. Next, wash, cut and steam the Brussels sprouts. Brush the sprouts and a hot griddle pan with some grape seed oil and grill the sprouts till crisp and tender. Drizzle more lemon juice and grape seed oil onto the sprouts and season with salt and pepper. Then, roast some almonds. Finally, layer a bed of green shredded lettuce on a large platter, place on it the carrots, Brussels sprouts, marinated feta dices, sun dried tomatoes and serve garnished with the almonds.
3 - Potatoes
Potatoes are an integral part of the Thanksgiving menu. So, I chose the Fluffy Roasted Garlic Mashed Potatoes in my list of top 5 thanksgiving foods. Begin by cutting off the garlic heads to expose the cloves. Then, soak them in a mixture of lemon juice, olive oil, kosher salt and thyme. Roast the garlic wrapped in an aluminum foil for an hour. Then, cool them completely before squeezing out the softened cloves. Now, dice the potatoes and boil them till fork tender. Mash the potatoes when cool and mix with the garlic, butter, crème fraîche, heavy cream, lemon zest and sun dried tomatoes.
4 – Side Dish
Here's a very special Thanksgiving side dish called Cranberry Sauce with Kumquat and Jalapeno. Begin by brushing the jalapeno peppers by brushing them with oil and grilling them wrapped in aluminum foil. When cool, peel off their skin and chop the jalapeno flesh. Next, simmer fresh cranberries with brown sugar, kumquat zest, grilled jalapeño, cinnamon, salt, corn syrup and some water. Serve garnished with sliced kumquats.
5 – Drink
Pumpkins are really a hot favorite on this occasion and so, I couldn't resist adding the Oh! so delicious - Pumpkin Oatmeal Smoothie! You can begin working on this recipe by combining brown sugar oatmeal, maple and vanilla soy milk and then microwaving the mixture for a couple of minutes. Next, combine maple syrup, whey protein powder (optional), oatmeal, pumpkin puree, ice and spices like ground ginger, cinnamon, nutmeg and anise in a blender. Add to it the soy milk and serve the smoothie chilled.
Picture Source: phamfatale.com
Best 5 Thanksgiving Menu Ideas