Enjoy a Three-Course Meal Inspired By Fireworks
20 Nov 2010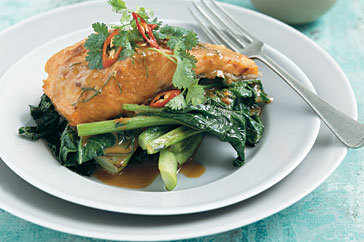 Wish to know how to enjoy a three-course meal inspired by fireworks? Well, here is an interesting menu that is truly amazing.
Fireworks-inspired Three-Course Meal
 Course I - Firecracker Menu
For the starter, how about the phuljhadi…err…I mean the Prawn Tempura, which strongly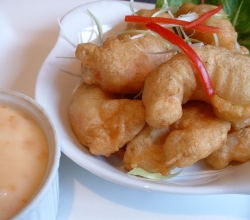 resembles the phuljhadi firecrackers in more ways than one? The crackling texture of this Japanese delicacy and its bright color along with the variety of colorful sauces served with it, are reminiscent of these popular Diwali firecrackers. Serve the crispy prawns with a sweet honey sauce and other sauces of choice.
Course II - Firecracker Menu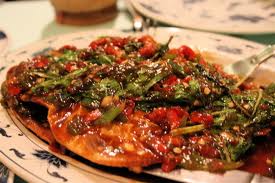 Ready to move on to the next course in the fireworks-inspired three-course meal? Great then, meet the Pla Lad Prik! Pla Lad Prik is a preparation of fish popularly eaten in Thailand. This Thai fish curry, which has a fiery sauce base, can easily slip into the main course category of the firecracker dinner. For making this delicious hot dish, you will need seedless tamarind pulp, coconut milk, Thai red curry paste, coarsely grated palm sugar, fish sauce, shredded kaffir lime leaf, fresh water fish, broccoli, red chilies diagonally sliced, coriander sprigs and vegetable oil.
Course III - Firecracker Menu
To give a happy ending to the fireworks-inspired three-course meal, choose the all
time favorite chocolate fondant for dessert. This extravagant dessert made of chocolate has been a symbol of celebration since ages and so, this fits the firecrackers menu perfectly. 
Hope this firecracker isnpired menu inspired more such ideas for this Diwali!
Picture Source: taste.com ; rwapplewannabe.wordpress.com/ ;  ; 
Enjoy A Three-Course Meal Inspired By Fireworks