How to Organize a Rainbow Party Buffet
18 Nov 2010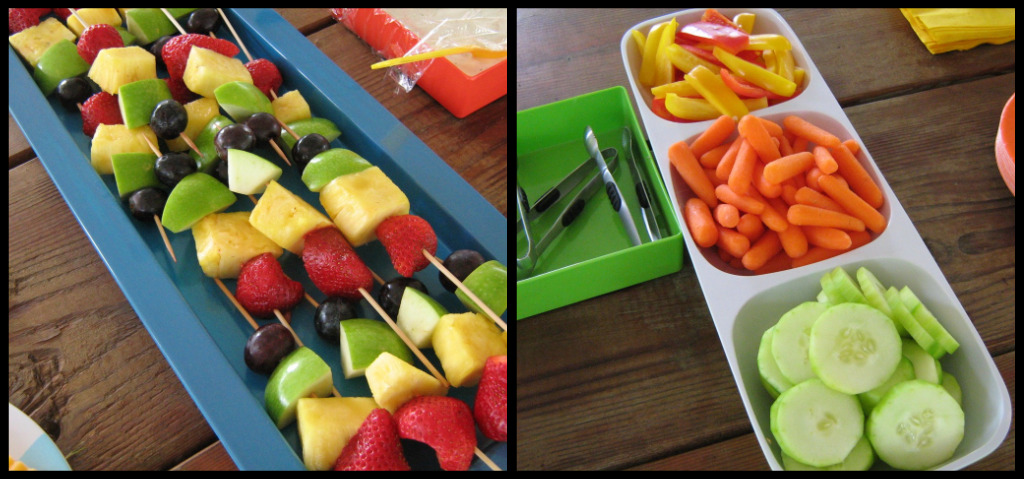 Let me guess, you are in a very creative mood and you are up for planning a theme party that would be unique and different. Well, maybe then you are asking how to organize a rainbow party buffet! Great, if that's what you want to know – how to organize a rainbow party buffet, I have up my sleeves some exclusive rainbow buffet tips to share with you. Guess what; organizing a rainbow party buffet is one of the most exciting ways of playing with colors and that too, coloring up the entire buffet table! If you want to know more on how to organize a rainbow party, here are my tips for you –
Tips for organizing a rainbow party 
How to organize a rainbow party buffet – Tip #1
Rainbow parties are the best time to put the kid times' well memorized VIBGYOR abbreviation to good use. After all this is the theme of the party and so, get creative by decorating the entire facility in each of the VIBGYOR colors. The hot colors of the evening are violet, indigo, blue, green, yellow, orange and red. Color coordination plays an important role in this party and so, you cannot afford to go wrong with it today, no, not at least this evening! So, make your party venue a playground of colors but make sure you play safe and make it appealing to the eyes and decoration senses. Coordinate the table linen, cutlery, crockery, napkins and the other decorations based on the colors. Organizing a rainbow party also means paying equal attention to the color of the foods. So, introduce colorful punches, multi-colored desserts and even main course and appetizers in inviting colors.
How to organize a rainbow party buffet – Tip #2
My second tip is to make the organizing process simple, easy and loads of fun. So, in my opinion the best way to ensure this is to get your guests participating in the act, at least in the buffet spreading part. Make teams and delegate tasks to each group. Assign each of these teams with different items to bring for the colorful dinner. So, while one team engages in the drinks, the other researches out on what are the most visually appealing colorful main courses while you and your own team can get enough manpower and time to discover beyond the chocolaty and pinky desserts.
How to organize a rainbow party buffet – Tip #3
For transforming the traditional buffet spread into a unique and inviting technicolor feast, go for the edible food colors. For example, you can organize stacks of rainbow colored pancakes baked with multi – colored batters. For the salads section, collect fruits and fresh salad veggies in all colors, like orange wedges, lime slices, blueberries, fresh pineapple chunks, purple grapes, beetroot cubes, green lettuce and I am sure, you have already thought of more options by now! So, follow these tips and enjoy a colorful rainbow party!
Picture Source: fowlsinglefile.blogspot.com
How To Organize A Rainbow Party Buffet