Top 10 Recipes Made With Cranberry

10 Nov 2010
Among the top 10 recipes made with cranberry, are these all time favorites which have been modified over the years. These cranberry recipes are the ultimate when it comes to flavor and are great to have on your table during the festive season.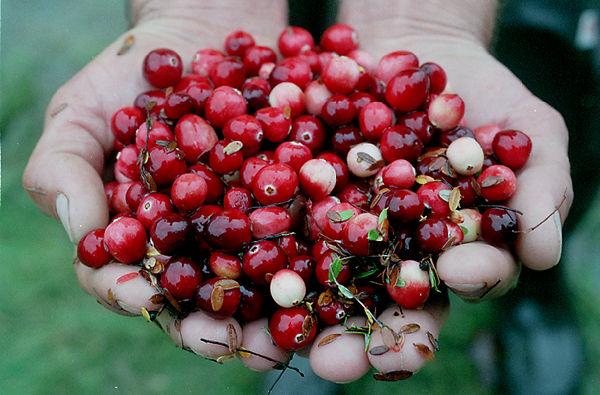 Cranberry Sauce with Pear and Honey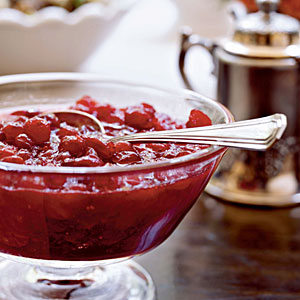 This cranberry sauce can be made with fresh or frozen cranberries. The cranberries in this recipe are boiled along with the pears and then the lemon juice and zest is added to it. Prior to serving it has be placed in a refrigerator and often can keep fresh for a week.
Cranberry Sauce with Apricots and Orange
This cranberry recipe calls for 4 cups of fresh cranberries, orange zest, orange juice, apricots and raisins. Once combined these ingredients have to be brought to boiling point and then cooked until the cranberries have burst. It should be chilled for a minimum of eight hours before it is served.
Fennel and Watercress with Dried Cranberries
This is a great salad as it has the flavor of fennel and watercress. Dried cranberries have to be used in this salad and they have to be combined with balsamic vinegar, olive oil and red wine vinegar. Once this is done, this mixture can be combined with the vegetables and pecans in a large dish and tossed.
Cranberry Hand Pies
As with other cranberry recipes where cranberry is combined with apple, use a sweet baking apple for this recipe so that the tartness of the cranberries is reduced. The apple and cranberry mixture has to be boiled until the apples are tender and the mixture thickens. This
mixture has to be cooled before it is spooned into the pastry.
Baked Brie Cheese with Cranberry Flavored Onions
The cranberry flavored onions that are used in this recipe give this dish an unforgettable tangy taste. The onions can be fried in oil and caramelized with sugar. To this mixture dried cranberries are added then the mixture is coated over the brie cheese and baked.
Cranberry and Pineapple Salad
This is one of the best cranberry recipes and features raspberry gelatin, orange juice, pineapple bits, celery and cranberry sauce. The gelatin has to be prepared first by boiling the pineapple juice and gelatin and then the cranberry sauce is added. Once this is slightly formed and cool, the pineapple bits and chopped celery can be added.
Cranberry Cocktails
These are vodka based cocktails and have cranberry juice added to them. Start off by filling the cocktail shaker with ice and placing the ingredients along with cranberry sauce in it. Once this is shaken vigorously it can be poured into martini glass and garnished with fresh cranberries.
Chicken and Cranberry Turnovers
This baked finger food made the top 10 recipes made with cranberry list on account its great taste.  Brie cheese is combined with chicken, green onion and flavored with sage, mayonnaise, and garlic and then the chopped cranberries are added. This is then placed on butter puff pastry which is then folded and baked.
Cranberry Topping with Apples
This incredible combination of sweetness and tartness is prepared by combining cranberries, apples, raisins, cinnamon and sugar. This mixture when fried in butter for 5 minutes causes the apple to caramelize. This topping goes well with breakfast cereal that has a granulated texture.
Salad with Fresh Cranberry
This divine cranberry and whipped cream salad is made by combining banana and miniature marshmallows with sugar and cream. Once this is done the cranberries should be ground in a blender until they become a coarse mixture. This mixture is then combined with the fruits and the whipped cream and left overnight to cool in a refrigerator.
These top 10 recipes made with cranberry are tried and tested, and are guaranteed to give you a great experience.
Image Credits:glyndk.blogspot.com, vampirecraftin.blogspot.com, thanksgivingmath.blogspot.com, fivespoons.blogspot.com
Top 10 Recipes Made With Cranberry