Top 10 Cranberry Dessert Recipes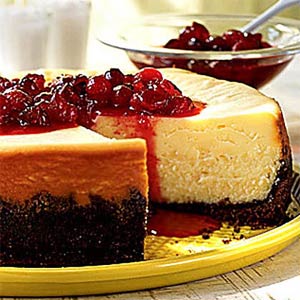 My list of 
Cranberry dessert recipe ideas
will give you a glimpse of the different ways in which this fruit can be used. Cranberry is one of the most widely used cooking fruits –especially during Thanksgiving and Christmas. Here I present to you a list of 
top 10 Cranberry dessert recipes
which you might love to know and prepare this year.

Crispy cranberry apple – As the name suggests, this dessert is prepared with apples and cranberries as the main ingredient. You will also need oats, sugar, nutmegs, flour, butter and chopped pecans to mix and then bake to get this lovely crispy apple dessert.

Cranberry pudding cake – You will love the fresh flavor of cranberries in this cake which is prepared with evaporated milk, baking powder, flour, sugar and butter as the main ingredients. Heavy cream and vanilla extracts are added for additional flavor and taste.

Cranberry gelatin salad – This makes an excellent dessert with crushed pineapple and its juice, raspberries, cream cheese, creamy salad dressing, cranberry sauce, tart apple, chopped walnuts and frozen whipped topping. It makes a very rich salad which is ideal for Thanksgiving.

Cranberry cheese cake – This is must-have menu in any Thanksgiving party. The taste of lemon juice and cream cheese along with fresh cranberries is a real treat for dessert lovers. Refrigerate it for at least an hour before serving it to your family.
538489-cranberry-recipes-makes-a-perfect-thanksgiving-menu.jpgt1

Cranberry salad with sauce

– Cherry flavored gelatin mix is used with cranberry sauce, along with crushed pineapple juice, pecans and mayonnaise in the making of this salad. This needs to be set in the refrigerator for its best taste and serve it with a bowl of fresh apples and bananas.


 





Cranberry sauce – This can be your excellent dessert dip if you are avoiding sugary syrups. You just need cranberries and unsweetened apple juice concentrate to prepare this sauce. Have it chilled with some crumbly cookies.


 





Apple cranberry pie – This is one of those desserts which promises to offer you the best flavors of the season. You will love the taste of nutmegs, cranberries and apples. You can have 5 different varieties of this pie.


 





 


 


Cranberry pear upside down cake – Children love to have this cake with its caramel and ice cream topping. Pear halves with packaged cranberry quick bread mix are added to make this delicious cake. This is loved anytime during the day and specially after a rich turkey meal.


 





Cranberry cream cheese salad – This is a very rich salad which is prepared with mayonnaise, cream cheese, white sugar, cranberry sauce, and whipped cream and also vanilla extracts. Pecans are also added to enhance its taste. It can be served in the evening with gingerbread and wine.


 





Cranberry grape salad – This is a very popular Thanksgiving and Christmas menu which is prepared with soft cream cheese, whipped cream topping, pineapple tidbits, seedless red grapes and of course cranberries. Do not forget to refrigerate the salad before serving. This also makes a great buffet spread.


 


 

Image credits - 

find.myrecipes.com, inncuisine.com