Healthy 30-Minute Meals
29 Oct 2010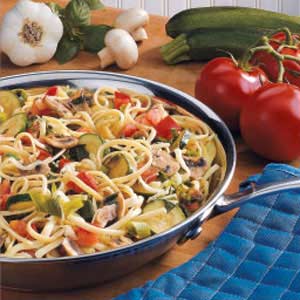 When you are busy, it really becomes difficult to eat healthy. But a few simple strategies can help you in meeting the challenge. I believe that including nutritious raw foods in your meals will give you the required nutrition in no time as raw food demands little preparation. It is also recommended that one must keep portioned, healthy snacks on hand so as to eat healthy when hunger strikes. If you want to eat healthy and keep your calorie consumption in control, you must switch to whole-grain breads and pastas. Here is how you can fix up some quick and healthy 30-minute meals. 
Fast Chili
Fast chili is simple yet healthy dish. For making this dish you will first have to combine and cook ground turkey in olive oil in a pan. While cooking the turkey, dice 1/2 cup onions, dice 2 cups of roma tomatoes, mince 2 garlic cloves and drain a can of kidney beans side by side. When the turkey is almost cooked, you should add the onions and garlic to it. Approximately 3 minutes later, you should add the tomatoes, kidney beans along with a packet of your most favourite chili seasoning. Turn the heat low, cover the pan, stir occasionally and allow it to simmer for about 10 minutes.
Chicken Fajitas
Chicken fajita is yet another dish of the same category. Combine and cook chicken breast strips, a few dashes of cumin powder, a sprinkling of olive oil and some freshly ground pepper in a skillet. By the time chicken cooks, slice 1 bell pepper into wide pieces in addition to 1/2 zucchini and 1/2 red onion. Use another skillet to sauté the vegetables in olive oil. As both skillets cook, use the microwave to warm some tortillas.  When you are ready to eat, you should combine both chicken and vegetables in one tortilla and then add your favorite condiments on top.  
Lentil Soup
For preparing lentil soup you must mix 2 vegetable bullion cubes, 8 cups of water along with 3 cups of lentils and cook on high flame. You may either use one type of lentil or you can use a combination of multiple kinds. While the mixture heats on one hand, cut 3 carrots, 3 potatoes, 3 stalks of celery and 1 white onion on the other hand. As soon as the mixture boils, add vegetables to it and turn down the heat. Cover the skillet and allow it to simmer for 20 minutes, stirring occasionally. This soup is beast paired with slices of whole-grain bread. 
image credits : gift24x7.blogspot.com/
Healthy 30-Minute Meals