Popular Italian Finger Foods
25 Oct 2010
Finger foods are the tasty little morsels of foods that one can savor while on the go, or during a party where there are lots of other stuff to do than just sit down and eat. Italian food is quite famous for its long list of finger foods; here I have shared a list of the most popular Italian finger foods that I believe are the best and most loved around the world.
Arancini: One of the most popular Italian finger foods, arancini are simple breaded and fried rice balls filled with a variety of ingredients. The popular type of arancini sold in Sicily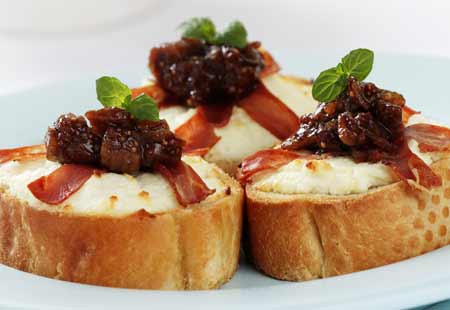 is made up of risotto balls filled with meat, peas, rice, and mozzarella.
Crostini: In Italian, corstini literally means little toasts and that's exactly what these little delectable finger foods are. This Italian finger food consists of small pieces of grilled or toasted bread decorated with a range of toppings including cheeses, meats, vegetables, herbs, and sauces.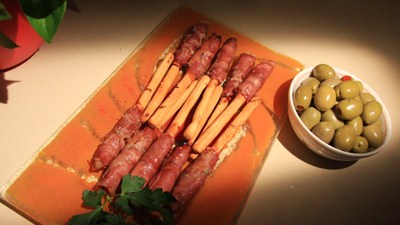 Grissini: The Italian version of breadsticks, grissini are thin pencil sized sticks of dry and crispy bread that can be designed into a variety of finger foods. Grassini can be combined with several other ingredients to make exotic finger foods of sorts. Grissini wrapped with Prosciutto is considered as one among the most exotic and popular Italian finger food in both Italy and elsewhere. 
Frittele: Also, knowns as Fritole, these Venetian doughnuts are the archetypical Carnival finger foods in Italy. These round, leaved pastries can be made in several ways, the most popular however, is Fritelle Veneziane, which are unfilled fritteles with rich nuts and raisins incorporated right into the dough.
Biscotti: Italian finger foods are not just about entrée and salty snacks, desserts like bicostti are included too. Biscotti or cantuccini are twice baked cakes that are made dry and crunchy by cutting hot loaf of cake fresh out of the oven. The biscotti can be served plain or with a syrupy topping. Also, adding nuts and fruits to the recipe gives an extra crunch to these little foods.
These are the top 5 popular Italian finger foods that I find are irresistibly good to taste and an all time favorite not just in Italy but around the world. However, dito alimentare - the finger foods from Italy are kind of an Italian tradition and the list of delectable finger foods from this region is almost endless. If you have some personal favorites then do share them with me.
Image credits: lifestylefood.com, bakingbites.com, chefmaestro.com, buttalapasta.it, lakeland.co.uk 
Popular Italian Finger Foods