Navaratri Fasting Menu!
Navratri  is a Hindu festival of worship . The festival is celebrated for nine nights twice every year during mid-March and the beginning of October.The word Navaratri literally means nine nights in Sanskrit; Nava - Nine and Ratri - nights. During these nine days and nights, nine forms of Shakti i.e. female divinity are worshipped.

(Goddess Durga)
The following 9 forms of goddesses are worshipped during these nine days:
1.Durga, 2.Bhadrakali, 3.Amba or Jagadamba, 4.Annapurna, 5.Sarvamangala, 6.Bhairavi, 7.Chandika or Chandi, 8.Lalita and 9.Bhavani
 NAVARATRI RECIPE:
 Since in most of the communities, people observe fast during Navratri and eat only one meal a day at sunset, the Navratri meal has special courses and is strictly vegetarian. Even onion and garlic are not allowed due to their foul smell. Specific ingredients and vegetables are used that may vary from region to region.
Spices are restricted to red chillies, turmeric and cumin seeds and only rock salt can be used. However, one can eat milk, curd, fruits and nuts.
Here are some of the recepies that you can use during Navratri. Great care have been taken to ensure that the ingredients being specified here are in consistency with the allowed spices for the fasts.  
1.SABOODANA  KA KHIR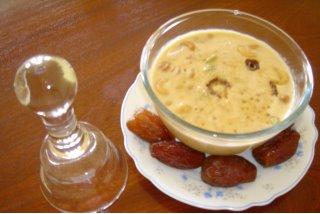 http://ifood.tv/recipe/saboodana_kheer 
2.BOONDI KA RAITA

3.KOTTU KA PAKORA
4.KOTTU KA PURI
5.KOTTU KA KHICHDI
6.GOBHI KA SABZI

  http://ifood.tv/recipe/phool_gobi_aloo_cauliflower_potato_fry
7. ALOO KHICHDI
8.SINGHARA KA BURFI
9.KADDU KA SABZI
10.BHINDI KA SABJI
                                      http://ifood.tv/recipe/bhindi_bhujia
11.ALOO PALAK SABJI
12.ALOO PATA GOBHI SABJI 
13.SAAGO KHICHDI

14.FRUIT LASSI

 HAPPY NAVARATRI : JAI MATA DI!
 Navaratri utsav with ifood.tv:
www.ifood.tv/blog/bhandara_an_unique_food_tradition_during_navaratri
Navaratri Fasting Menu!