Top 10 Spa Party Food Ideas

14 Oct 2010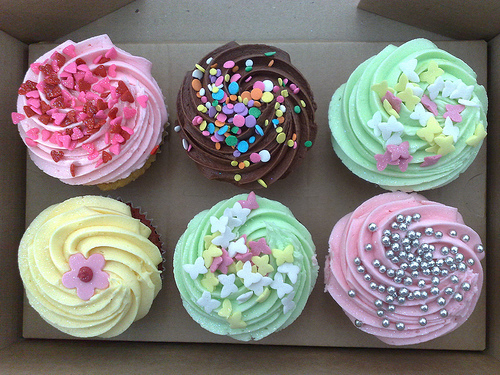 Party is all about food and having fun. There is nothing more interesting than a Spa party provided the food just blends with the theme. I was not aware of Spa Party until my party planner suggested this theme for my birthday. It's probably the most memorable party that I ever hosted for my friends. My spa party was liked so much so that my friends started emulating this theme but the party was not as entertaining as mine. The reason is simple, menu that did not suit the theme. I am very much thankful to my party planner who did a great job of selecting the right recipes which my Spa party a big hit. So I am going to share my opinion on Top 10 Spa Party Food Ideas that could even make your Spa party as memorable as mine.
                                                                                                                                                
1. Finger foods: Spa parties are meant to relax and pamper guests so there is no need to sit down for a full course meal. Hence, finger foods lead the list of top 10 spa party foods ideas. You can have chicken wings, fish fingers or fried prawns which are all time favorites and for the vegetarians potato wedges and vegetable streaks would be the best. 

 
2. Mini sandwiches: Bite-sized foods are most suitable food options for Spa parties. Small size bread sandwiches are just perfect, they are easy to serve and sure to please the guests. Try variants of filling for different guest's tastes. Some spa party food examples in this category are cucumber or cheese sandwiches, chicken or fish sandwiches.                                                                                                                                                                                                                                                                                 
3. Dips: When you have finger foods, zesty dips are must.  Spicy dips, almond sour cream dips are delicious option. You can have more varieties if you can handle.                                                                                                                                                                                                                                                                                                                      
4. Platter Full of fresh fruits and vegetable: Fruits and vegetables are healthy food examples for a spa party. Cut and serve them in style or dip some special fruits like strawberry in chocolate sauce and chill before serving. Use colorful vegetables like carrot, beetroots, red, yellow, green and orange chili peppers to create an attractive platter.  

                                     
5. Drinks: A party is considered incomplete without a variety of drinks. Have fruit punches, smoothies, herbal tea hot and cold options, cappuccino and small bottle for water for quenching thirsts. For mild alcoholics, Mimosas and Bellinis would be the first choice. 

 
6. Pasta: Pastas are filling and light at the same time.  Use whole wheat pasta in fresh flavors of lime, basil, garlic, extra virgin olive oil or salt and pepper for a yummy and delicious dish. Grilled fish, meat and vegetables are just the right topping for pasta.

 
7. Cup Cakes: Cup cakes are bite size food, easy to serve and can be mad attractive with a lot of icing colors and designs. Choose some rich flavors like the mandarin rum, black forest, lemon and cranberry.

 
8. Crackers: Crackers are crunchy munchies. Offer a variety of flavors from exotic cheese to whole wheat and grain crackers.

 
9. Mini Muffins: You really cannot replace mini muffins with other recipes. They are less sweet and available in a variety flavors. Select blueberry or cranberry, honey almonds or pumpkin muffins for healthy reasons.

 
10. Mini Pizza: Mini pizzas are biting size foods that go well with spa party theme. Serve with vegetable, olives, meat, chicken or beef topping and loads of cheese.
Picture Courtesy: flickr.com
Top 10 Spa Party Food Ideas