Top 10 Spanish Dessert Recipes
6 Oct 2010
Spaniards have  a long and colorful history and tradition of making delectable desserts; they boast of a variety of desserts, amalgamated into their cuisine from the various cultural influences that they have been exposed to, right from the Romans and Aztecs to the Arabs. Here, I am sharing my list of top 10 Spanish dessert recipes…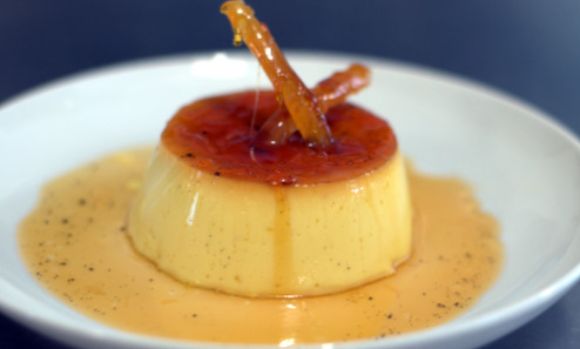 1. Flan: A flan is a type of open-topped pie similar on many counts with custard tart. It is one of the most popular desserts in Spain and served almost on every occasion. The classic Spanish flan is typically made up of vanilla egg custard and topped with caramel sauce. However, many variations exist; do refer to this link for some exciting flan recipes.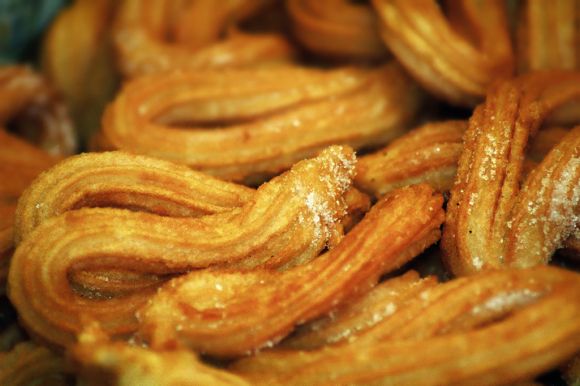 2. Churros: The Churros are most probably the most famous Spanish exports, you find them everywhere in Mexico, the USA, Caribbean, and even in far eastern countries like China and Japan. However, the best Churros are still made in Spain. To make Churros, soft wheat flour dough is filled into a special contraption from which it is extruded in form of sticks and deep fried in vegetable oil. The delectable Churros are then powdered with cinnamon and sugar – a perfect treat during the winter months. Here is a link of more detailed Churros recipes.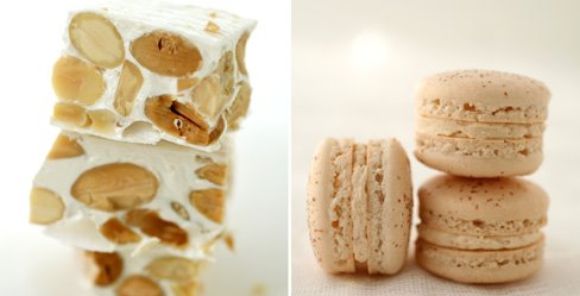 3. Turron: No Spanish Christmas feast is complete without Turron. Turron is a type of nougat with almonds, and other roasted nuts cooked with honey. To make Turron honey is caramelized and mixed with condiments, stiffly beaten egg whites, and roasted almonds. The mix is then cooked for some time and then allowed to cool before cutting the mass into rectangular bars of Turron. Refer to this link for a step by step process for making Turron.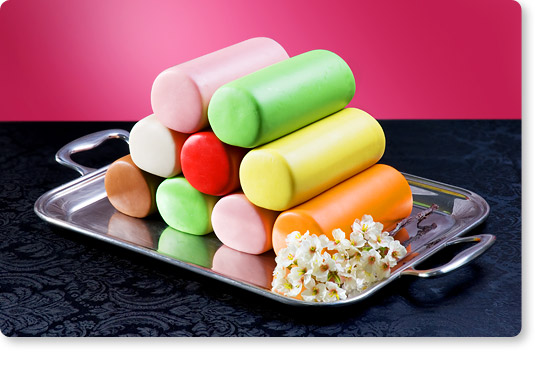 4. Marzipan: Who doesn't know of Marzipan! However, what many might not know is the fact that marzipan is not just a cake decoration aid but also a dessert in its own standing especially in Spain. To make marzipan, blanched almonds, sugar, water, icing sugar, almond extract, or rose water are mixed and cooked into a delectable dough that can be shaped in which ever form that you like. A complete guide on how to prepare marzipan is given in this link.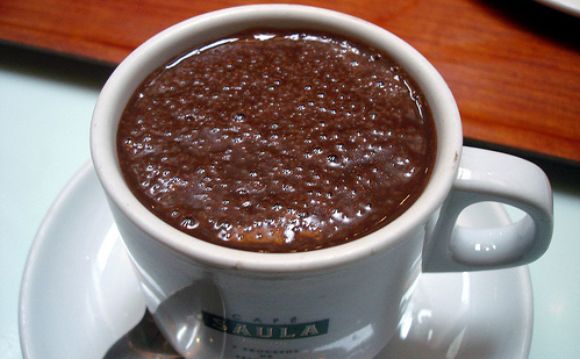 5. Spanish Hot Chocolate: Thick and almost gloppy, there is no beverage that can ever compete with the luxurious Spanish hot chocolate. To make this beverage unsweetened cocoa powder and sugar are cooked in a blend of corn flour and water. The mixture is then combined with milk and served hot with Churros. Yummy! For more hot chocolate recipes, refer to this link.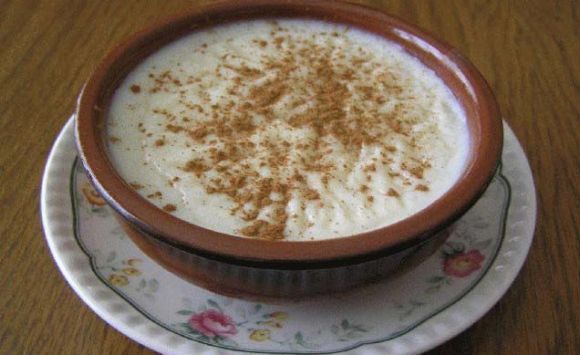 6. Arroz con Leche: This is the Spanish version of rice pudding, which is richer, thicker, creamier and a more fragrant than most rice puddings found around the world. Arroz con Leche is made by slow cooking rice with milk and sugar flavored with nuts, vanilla and orange zest. Do refer to this link for more detailed steps for preparing Arroz con Leche, it is easy and quick.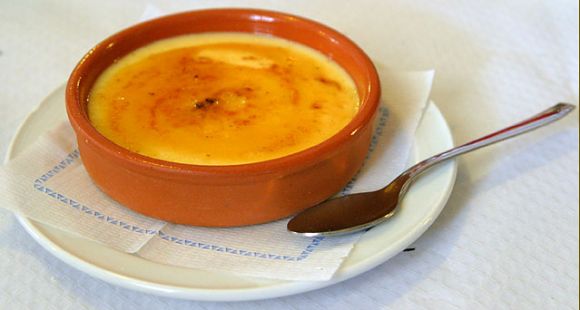 7. Crema Catalana or Catalan Cream: This is the Catalan version of the popular, creamy and lavish "crème brulée." Traditionally made on St. Joseph's Day, which is celebrated as Father's Day; Crema Catalana is prepared by baking egg yolks, zest of lemon, corn flour, and milk. The top or surface of Crema Catalana is then crisped and caramelized before serving. Do refer to this link for some easy to prepare Crema Catalana recipes.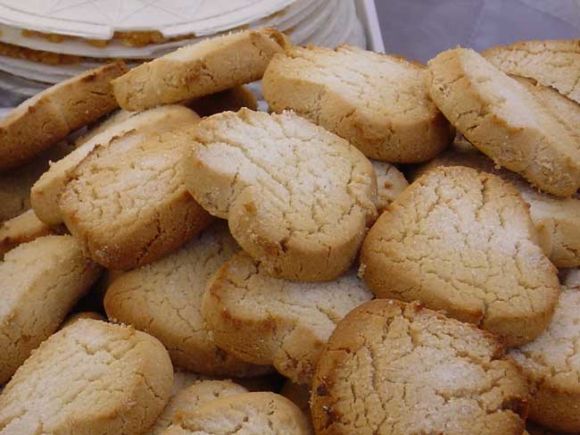 8. Mantecados: These traditional Spanish Crumble Cakes are every Spaniard's favorite and a regular on every Spanish Christmas menu. You need to try making these delicate cookie cakes to know why Spaniards swear by them. The recipe for Mantecados though similar to sugar cookies has its own delectable variations. Butter, sugar, egg, baking soda, and flour are mixed to make simple dough flavored with anise liquor, vodka, lemon zest, or cinnamon. The dough is then formed into balls or cookies, brushed with egg white, sprinkled with cinnamon and icing sugar, and  baked to perfection.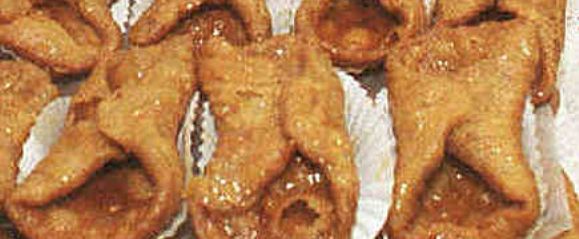 9. Pestinos: These Andalusian sweet fritters are crunchy enough to bring warmth back into your heart. Making a lip smacking serving of Pestinos requires a bit of skill in the art of cooking and frying; hence, don't be discouraged if you don't get the recipe right the very first time. To make Pestinos, butter, lard, water and wine are boiled for few minutes and then combined with cinnamon, salt, and lemon zest along with flour and kneaded into soft dough. The dough is then allowed to rest for a while, then shaped into pestinos, and deep fried in flavored olive oil. The fried pestinos are then soaked in warm honey before serving. Ifood.tv has many more pestinos recipes; do refer to them for more details.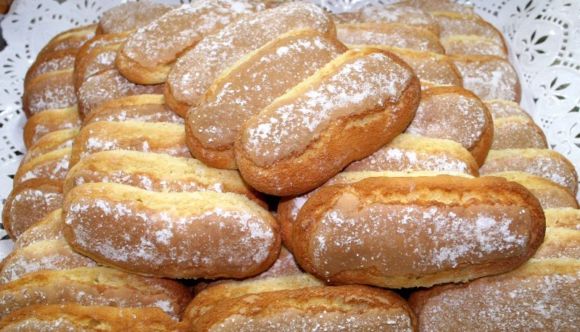 10. Bizcochos: These are light spongy cakes, drizzled with a sweet sauce of brandy, lemon, and cinnamon. There are many variants of this buttery flaky pastry; while some can be sweet, others are savory. However, the most common Bizcochos are simply covered with sugar or chocolate and styled like cookie pastries. Find recipes for all these variants of Bizcochos at the link given. 
Well, this was my list of ever popular Spanish dessert recipes. However, everybody will surely agree that a top 10 list is highly personal in nature. Hence, in case you would like to know more about other Spanish desserts and their recipes then to refer to this link. 
Image credits: micheto.es, galeon.com, cestasdenavidad.cc, hogalis.com, recetas.mundorecetas.com, flickr.com, olomarzipan.ch, blogspot.com, flickr.com
Top 10 Spanish Dessert Recipes