Top 10 Weirdest Indian Snacks And Drinks
1 Oct 2010
Indian cuisine, filled with variety of flavors and textures, is outrageously tasty yet intriguing class of foods for many. Like the people of Indian, Indian food will never cease to surprise you; here I bring to you a list of the Top 10 weirdest Indian snacks and drinks that might overwhelm the palate of the most global foodie around...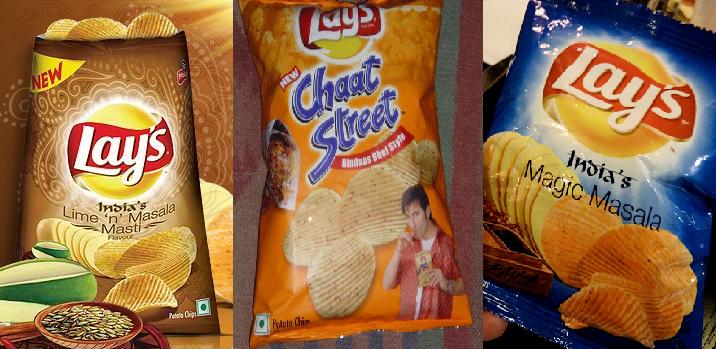 1. Strangely flavored Potato chips: When in Indian eat like Indians…and even the global conglomerate PepsiCo realized this and has come up with "Indianized" versions of potato chips to cater to the local tastes. The exclusive Indian flavors of Lays potato chips include Lime N Masala, Magic Masala (Indian Curry flavored chips), and Chat Street. There are speculations of more varieties like tamarind, raw mango, watermelon, and honey-garlic flavors being introduced. 
`
2. Mirchee Bhajee: This popular snack is the epitome of Indians' love for everything spicy. Mirchee bhajee is nothing but fritters made from breaded hot green chillis served with chutney made from garlic and red chilli powder. Carry a fire extinguisher before trying this spicy treat! 
`
3. Sweet Cigarette: It is as much of a cigarette as whale is a fish and bat is a bird. Sweet Cigarette marketed under the brand name of Phantom Cigarettes is actually a candy, shaped like a cigarette complete with a red tip similar to the glow of a lighted cigarette. Made from corn syrup, corn flour, sugar, gelatin, and artificial flavors and colors; this is a type of cigarette that will not injure your health. 
`
4. Paan: Paan is a preparation made from beetle leaf smothered with slacked lime paste, areca nuts, and a variety of spices and condiments. Chewing the paan will color your teeth and the rest of the mouth deep red – truly a dentist's nightmare! 
`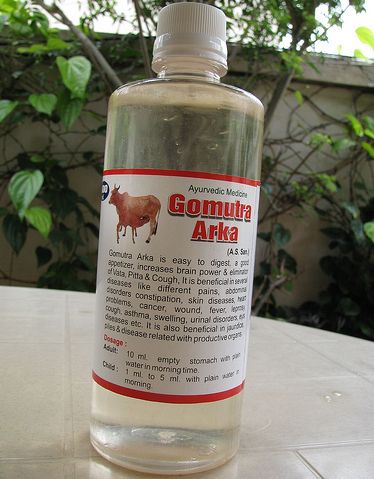 5. Gomutra: Want to know what cow urine tastes like then, you needs to taste Gomutra. The Hindus revere cow and consider all products produced by this animal sacred. Gomutra or Bovine urine is consumed by many Hindus in India for religious and alleged medicinal values. 
`
6. Chouricos: This is a classic Goan dish very similar to the Portugese Chouricos, but with a local twist. This sausage like pork delight is made from pig skin, fat, and stuffed into pork chitterlings. They are usually served fried with bread. 
`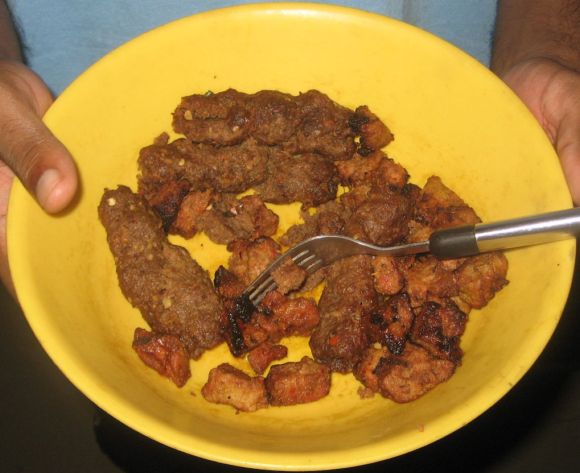 7. Khiri Kebab: Unlike the popular belief, Indian food is not just about vegetarian dishes and includes a whole range of offal delights. Khiri Kebabs are nothing but marinated chunks of goat udder grilled in the traditional tandoor – "udderly delicious" may I say. 
`
8. Dry pickled mackerel fish: According to Andrew Zimmermann of the infamous "Bizarre Foods," this dish "smells like lime and tastes like fish soaked in ammonia for 2 yrs!" 
`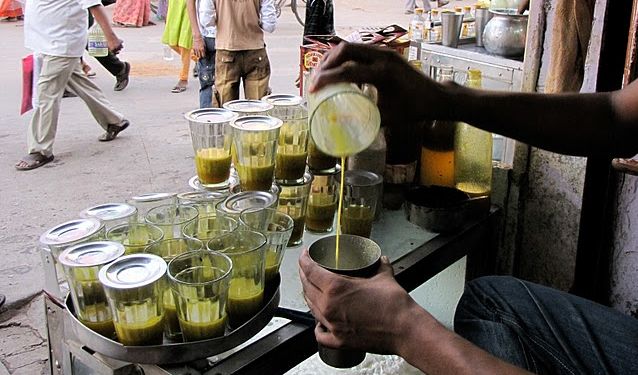 9. Bhang Thandai: Be very careful of the drinks offered to you during the colorful festival of Holi. Bhang Thandai, a popular drink, is type of milk shake made by adding nuts, dry fruits, sugar, and a generous amount of marijuana to chilled milk. Bhang is known for its psychotropic effects. 
`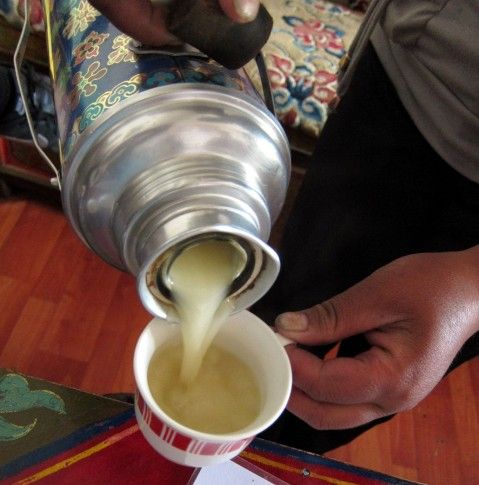 10. Yak butter tea: Up north in the foot hills of Himalaya, the Tibetan monks love to drink tea with a twist - instead of adding milk as a tea whitener, they add yak butter and salt to the traditionally brewed tea! 
`
So this is my list of weird Indian snacks and drinks. However, the term weird is a highly subjective concept and what is weird for me may be a delicacy for others. If you are aware of any Indian snacks or drinks that you feel are weirder than these then do share them with me. 
`
Image credits: facebook.com, supari.pictures-images.com, flickr.com, lh3.ggpht.com, flickr.com, whiteindianhousewife.com, youtube.com, sweettravelblog.com, nandyala.org
Top 10 Weirdest Indian Snacks And Drinks