Japanese Wedding Food – Traditional Way To Celebrate

28 Sep 2010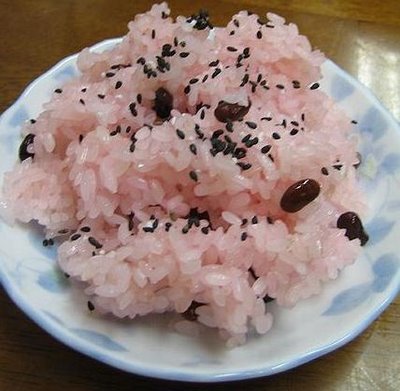 Japanese wedding food – traditional way to celebrate Japanese weddings is fun to know about. You will be amazed to know about the different types of food which are prepared during Japanese weddings and how they are served. Normally, foods which indicate happiness and peace are eaten during Japanese weddings – this is one of those traditions which is being followed since ages. Japanese wedding cakes for instance are different from the cakes we find in other weddings. Japanese wedding cakes are traditionally tall and quite large. It is also believed that number of dishes which are served at any Japanese wedding are usually odd numbers – a belief that this shall not DIVIDE the couple.
Here is some traditional Japanese wedding food:
Sekihan – red azuki beans rice
• It is a very sticky rice with is made from azuki beans.
• This is very traditional rice which is red in color – as a symbol of celebration and happy occasions.
• Sekihan is often served with gomashio in Japanese weddings. Gomashio is a mixture of some toasted sesame seeds along with salt.
Kombu or Kelp - This is a very traditional Japanese food which is made from broccoli, squashes, fresh ginger, garlic, mushrooms, kombu and carrots. It is a very delicate sea food flavored clear soup which is a must during weddings. This soup is usually served with medium sized tofu, some sesame seeds and sliced green onions.
Kazunoko - Kazunoko is a symbol of fertility in Japan which is the main reason why this dish is served in traditional Japanese weddings. In the Japanese language Kazunoko refers to herring roe.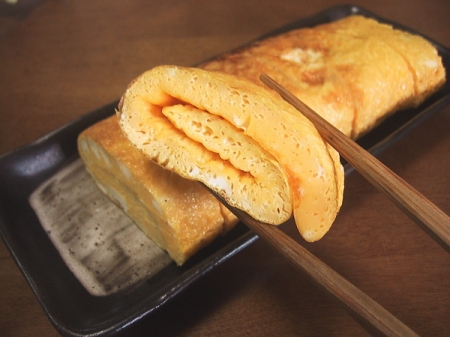 This is dried just under the sun and is normally pickled in Kosher salt. Rose which is used in this recipe is very small and has a unique texture.
Datemaki – This is another very popular dish which is served in Japanese weddings. This is a Japanese rolled omelet which is loved during weddings. It is made from dashi soup stock and hanpen which is white fish cake.
Japanese sushi cakes - Weddings are said to be incomplete, until there is a wedding cake. This is made from smoked salmon, sushi rice, eggs along with other ingredients. There is no particular style of making this cake and you can put in your own creativity to make this cake enjoyable. This cake forms the menu item of all Japanese weddings.
Daifuku - Sweets make any wedding complete. Daifuku is a traditional sweet which is served in Japanese weddings – this is a popular Japanese mochi cake. This sweet is served along with green tea to the guests.  Those who wish to bring a variation can bring changes in the sweet by changing its filling. This sweet is a symbol of sharing happiness with friends and relatives on the auspicious occasion with the bride and the groom.
Image credits: sekihan1.blogspot.com, shizuokagourmet.wordpress.com
Japanese Wedding Food – Traditional Way To Celebrate