Top 10 Cheese Dessert Recipes
26 Sep 2010
This list of top 10 cheese dessert recipes will keep you ready for any party throughout the year. These desserts cater to different palates and age-groups. So, get going and let us know which one became your favorite.
The perfect treat for die-hard lovers of chocolate, this bittersweet chocolaty and cheesy cake comes with a rich texture. The good news is you can relish this cake oven-hot or refrigerator-cold.                                                                                                                              
This cheese tart, with a texture similar to the cheesecake, is basically a light dessert. While fresh strawberries are the most preferred choice for the mascarpone tart, you can always try it out even with figs, peaches or berries.                                                                                                                                                                                                                             
3. Grilled figs with blue cheese
To achieve that ultimate balance of flavors on your dessert platter, pair up the salty blue cheese with sweet grilled figs. This dessert is served with a blue cheese wedge in the centre of the plate with the grilled figs arranged around it. The figs are then drizzled with olive oil and sprinkled with fresh and aromatic thyme leaves.                                                                                                                                                                                                                                                               
4. Goat cheese and peach jam dessert
Those who have eaten goat cheese earlier would agree that it has a silky texture and a tangy flavor. To complement the creaminess of goat cheese, a fruit jam works just right. In this recipe, the peach jam is used, which you can substitute with fig or apricot jams anytime.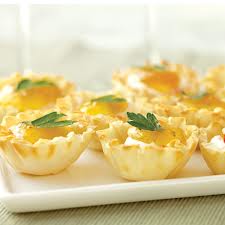 5. Orange cream dessert squares
What a wonderfully delicious cheesecake bar! With a sugary cookie crust, sprinkled with fragrant orange peels and spelling of creamy cheese, butter, liqueur and marmalade in every bite, this dessert is a must try for every cheese fan. Always have this cheese dessert chilled.                                                                                                                                                                       
This sinful cheese delight is a dessert teamed up with frozen creamy cheese and whipped cream with the best fruits as toppings. For the topping you can always go the simple way with strawberries or blueberries. But, for a richer taste, go with an assortment of chopped oranges, pecans, cranberries and sugar drizzles.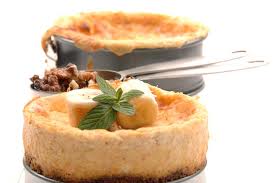 7. Banana cake with coconut and cream cheese frosting
This delightful recipe is basically a freshly baked banana layer cake, creamed with coconut and cheese and served garnished with shredded coconut. Sounds yummy, right?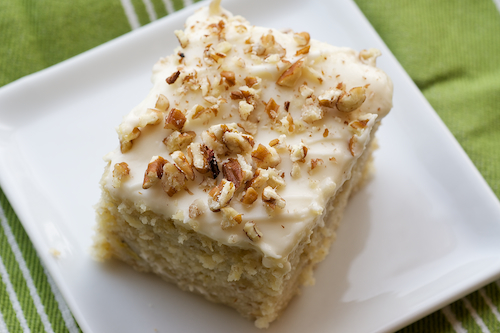 8. Cream puff dessert
This golden brown puff cake with a creamy top layer of cheese, pudding and milk is best eaten chilled served with caramel topping, chocolate drizzles and assorted nuts.                                                                                                                                                                                     
9. Jello-cottage cheese dessert
This fruity cheese dessert can be prepared in any flavor, with the orange Jello cottage cheese being one of its more popular avatars. It's a simple creamed mixture of orange- flavor gelatin, cottage cheese, cool whip and mandarin oranges, refrigerated and served in squares or in parfait glasses with a whipped cream topping.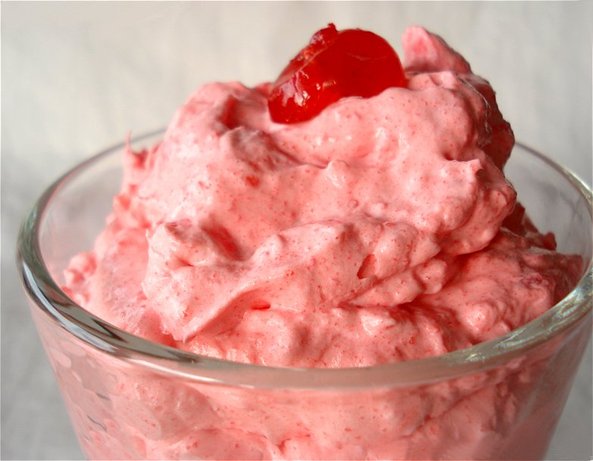 10. Pineapple banana cheese dessert
This dessert packs in the health benefits of cottage cheese, pineapple and banana, is easy to make and delicious to eat! This blended recipe of evaporated unsweetened milk, milk powder, mashed bananas and gelatinized pineapple is best served chilled in a square glass casserole dish with a topping of crushed walnuts.                                                                                                                                                                                               
Other Articles You May Like To Read;
Image Courtesy: thekitchn, theanswerisalwayspork, gourmet, healthy-delicious, stonewallkitchen, flickriver, jeffcooking, bakeorbreak, megasales, food, kitchenartistry
Top 10 Cheese Dessert Recipes